September 25th, 2020
Comments off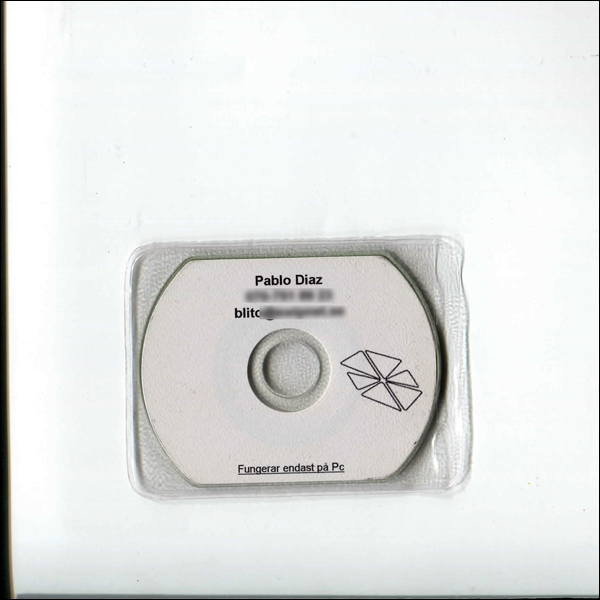 Whilst diggin'* deep, deep in the archives; literally decades of memories, flyers, stickers and then I found this… Je**s Ch**st, Ohh, my Lord! What to do when your friends are making/creating your World's/the best? When it is literally emanating from your own back yard? No, literally. When it is better than anything you can buy… from anywhere. When it is the best*?
– You don't actually mean that?
– I most certainly do. I have seldom heard anything better. And I have many tracks…
– What is Tech?
– This is Tech. 20 years old? It is just unbelievable. It is incredible to me. It is still futuristic and bass-frontline music.**
– You feel a bit tired and then you hear/listen/watch and you are not tired any more. Rave on…
The insane talent and big love! It is not going to last for ever is it?
(- Are you a Muslim or Christian? Because there are only two religions in the World.
– I'm neither and are there not Hindus and Buddhists in the World as well?
– Are you a believer? Was your father a religious man?
– I and my father were/are most certainly believers none of us are/were religious. There is an important difference and I'm confident that my father would be in agreement (for once).
– I never hear you pray?
– No. You probably would not hear me doing that. As I said, there is a very important difference… and as far as I'm concerned; each and everyday anyone wakes up they're doing God's work and/or praying.)
The one and only Blito. Versions that I haven't heard for a very long time and a track that was simply lost. Supremacianctly excellent.
It is still alive. The dB Compilations and I do remember… we'll do what we can, but is culture we're not from there right? We're not from Hingland, right? The talent? The dedication?
I'm truly blessed and privileged. I just wish there was more to be done… I love the music, now as much as I did then. So, what? I salute: dB crew, Blito and da Moon, The Krazy One, Under 10 Hurtz, Unknown Factor, Celestial, and all friends and everyone else that I (unintentionally) don't mention.
To all BASS followers wherever you are. Never lose faith and keep on searching for the perfect beat!
To all: DJ:s, dancers and even the MC:s. It is and will always be nothing but magical! Never forget! The track called dB by Blito. Feeling the loooong bass-line***, the loooong bass-lineeee. Ha ha! That one that is rollin' and stretching on; for miles, miles and miles. Like We like it, the eternal one! Streeeeeetching on. Trust me! Is still there. Blito!? Ohh, my L0rd mate. Legendary stuff****.
– Tempo? Is fast?
– 177.
– That is too fast?!
Bless!
– Låter det bra?
– Mmm. Det låter bra…(kanske ännu bättre om man råkar sitta på en bashögtalare? Spelar mer bas. 20″ bas = låter bra (jag föredrar 18″, de är lättare att driva, bära, håller längre och är dessutom mycket billigare…
I remember now! : ). Keep on keeping and look out for the wall. If I had only known then what I (think) that I know now.
Oj oj oj, det släpar så skönt. Culture. Det måste vara SoSo!? Om de é saknat tror du****? Igen.
* I was reminded… of the invincible music.
** Another time.
*** – Are YOU aware that you have played the same song/thing 20 times or more? Just stop! Right now! – Is it not just/not more than 20 times?
Not related: Tydligen så bryter även Tyresö/Nyfors nu för tiden. Men jag pratar ju så klart om SoSo.
Please see: Let Me Tell You A Story.