September 27th, 2017
Comments off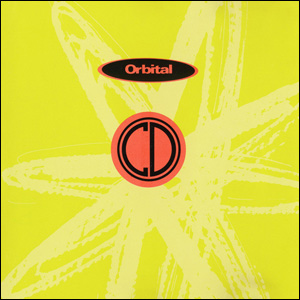 The purity and joy of early UK breaks. They became hugely successful. What? Well popular music did not contain anything of that "Jungle Music" before that.
Now, all popular music is based on that. The UK thing. Everything produced today is based on that. It is… strange to me.
"The Girl With The Sun In Her Head" is from 1996? That is 21 years ago, it still makes me want to cry, even today?
Uneducation. The president of the US? Agent Orange? It is not all inspiring. Maybe we should be considering directing our attention towards the young persons? Maybe we should get our act together (as the say on the other side of the lake)? You know? Shape up.
My music (time wise, I like many genres, but this is the one closest to me).
Does that help you to progress? No it does not, but I feel something. I makes me feel alive. And I like that. It would seem to be breaking point. It was popular music. Today it seems impossible. I remember the scorn of the Detroit and Chicago brothers.
– Why do listen to that garbage?
– Never said it then. But, I'm a softie. I like melodies (most of the time.) and breaks.
Nowadays? What do you mean? History is what I mean.
Jr. is reading history and I had a strict association: 1632. I was not sure, but I guessed. Indeed it is the date our Swedish King died on the battle field. He was aged 21 in the 30 year war (between Christians I might add). I also dreamt that I got a SMS from a good friend (it was all but a dream**).
"The Box"? What is that? It depends, but it is among other things a track by Orbital (but, it could be something you held up to your ear pre-area mobile that made noises and had happy colours or it could be your house).
I looked and searched for them when I was a much younger person. The strange thing is… this being a 1996 release (a late release) I think that it is even better now and yet that is not my favourite release.
The best album? Orbital ("The Brown Album")*** – 1993, best track is not on that album though. The best track ever? Orbital ("The Green Album") – Belfast – 1991. Wait a second I forgot a lot of tracks on the album above. So, the best track ever is on their first album. That is five years before Hymen Records even existed.
Why did I even start listening to this stuff again? Impossibilities. It is: Halcyon + On + On. Yes, they were/are many others. Ae, AFX, Altern8, Plaid, The Prodigy etc.
Some things are in mono. I mean why would you do that?
*** This album alone is the next 30 years of popular music. "House". So? Well it was made 25 years ago… And it originated from the US? Detroit and Chicago, Or like the younger one tells me from tome to time."If it (the US) is so bad. Why do you dress like them and why do you only listen to their music?" It is a relevant question. Answer? There must be one right? Art/culture.
My father claimed that Jazz was the only thing ever to emerge from there. I opposed. But in the end I guess that I've just extended it a bit (always the case by the way, father has always right (I for one still don't understand how that is possible, it is a fact nevertheless, the ultimate ghost.)). I would like to add: aviation, space flight (technology) and military.
"Belfast" that is reason you say classic. It is still state-side Detroit/Chicago (not my area of expertice) or inbetween Kraftwerk. This is 1991.
I actually destroyed this particular track. I love it, but I can not listen to it any more. Another story alltogether. I played it in a context and I will forever be slapped on the wrist.
UK brought melody (back) to the early techno sound (Europe is not the US). And then they made it commercial. Was that a good thing? I don't know, no one remembers. Actually it probably was not a good thing. The current misuse of breaks? Is catastrophic.
It is art that defined me.
– So? What is the big deal?
– Apart that is one of my many beloved records you mean?
. So?
– I liked in 1993, I waited an infinity for it and I like it even more today. That is, if anything my point.
It is art with a vision. What was the vision? Progress was the vision.
PS. My neighbours were not even born at the time of the release.
** Fun and games. It is a partial quote. It is from an album. It is late 80's and it is indeed from the UK.