January 6th, 2021
Comments off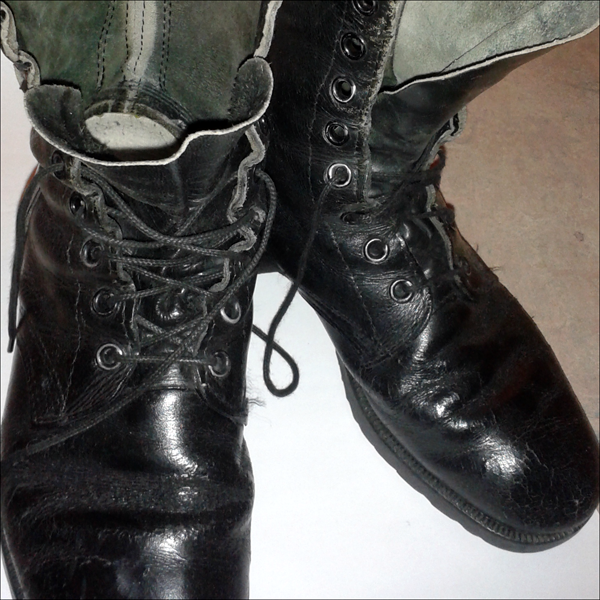 I'm going to try to explain this. My pinstripe suit was made in 1941 and my boots are NATO regular from Greece circa 1970's or 80's. They were both gifted, the boots in 1994, both much appreciated and been well used. Nikes? Missus would not have any other way (sneakers, they're not really to be worn with a suit, but things do change in this World). Bless!
Tintin Blakku.
– Are you aware that you look a lot like Tintin dressed liked that?
– It may not be an coincidence… shiny boots, tucked in brown pants, a white shirt (without a tie), cap and a light blue slip over?
– I ask you. Where's Milou and Haddock? Exactly?
In reality? The suit probably belongs in a museum (it is an antique). I still wear them though. It is 2021 and it is my suit's 80th birthday! Show some love for my 80 year all wool pinstriped suit!
Where is it? Maybe later…