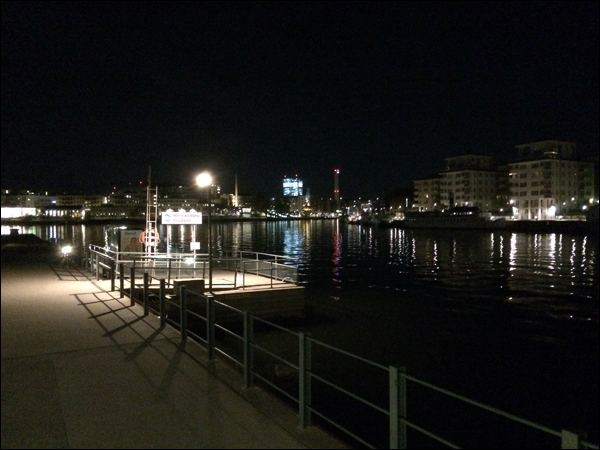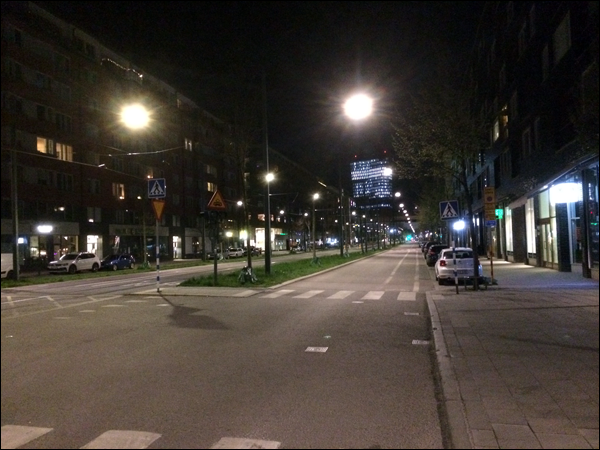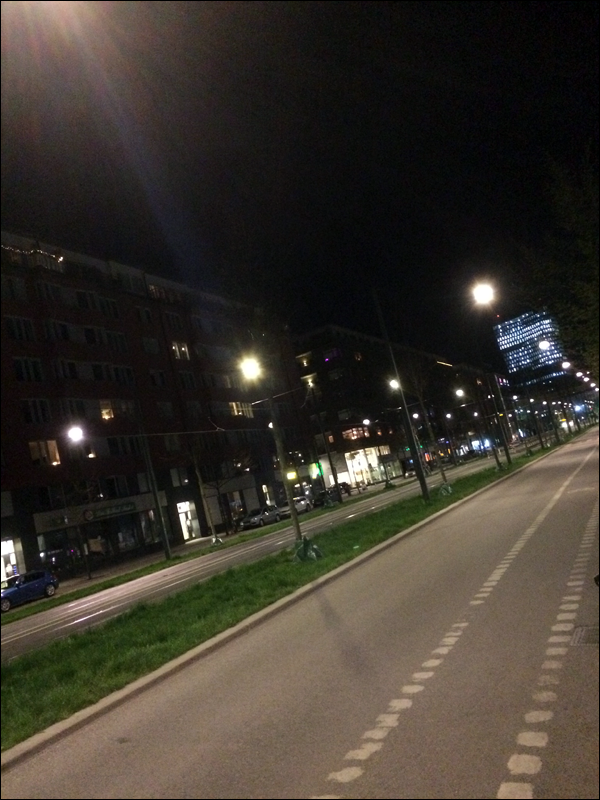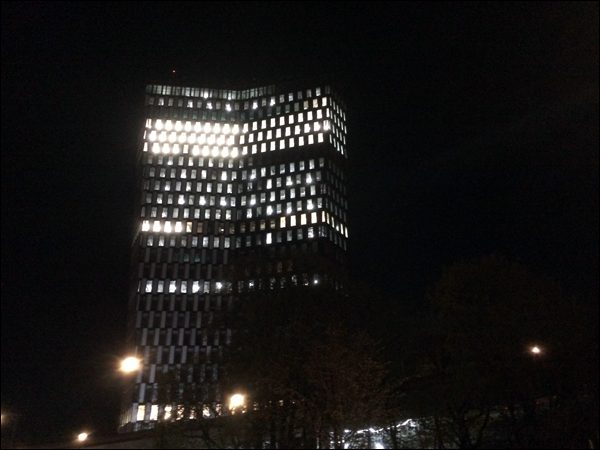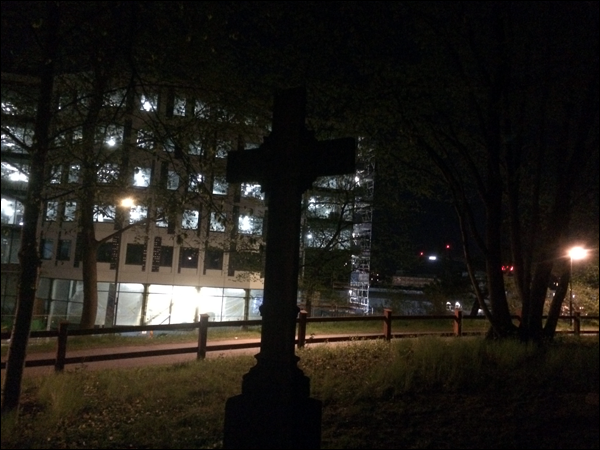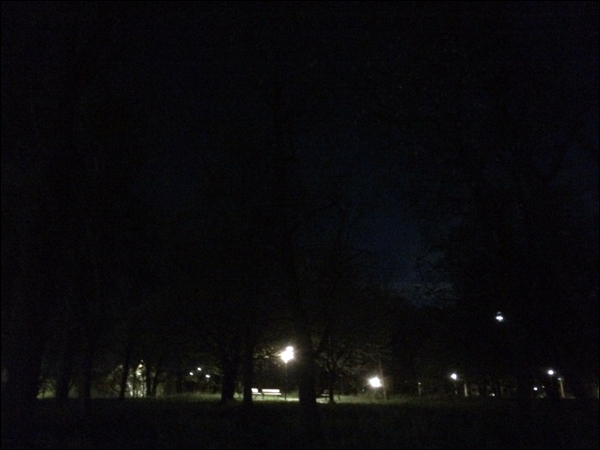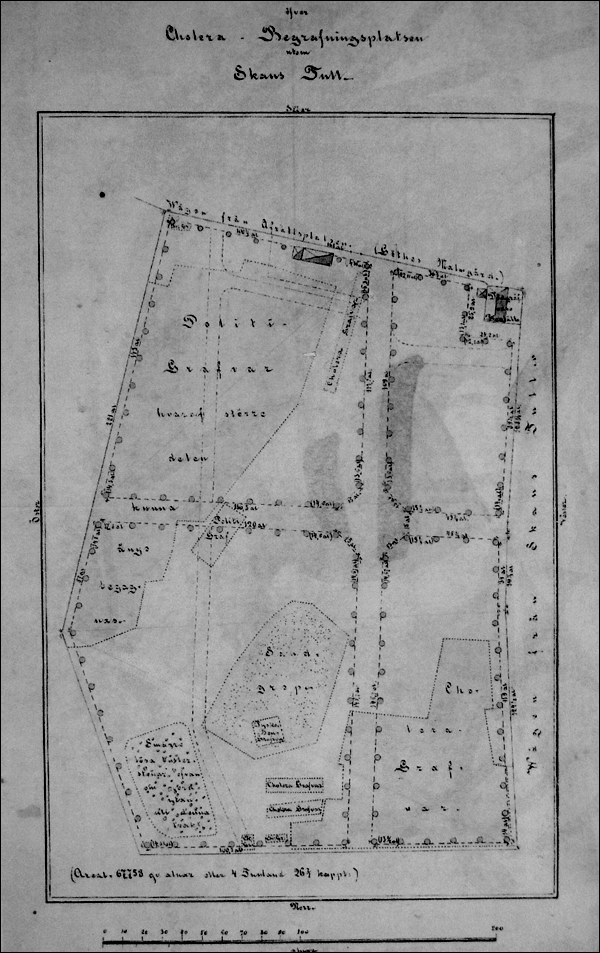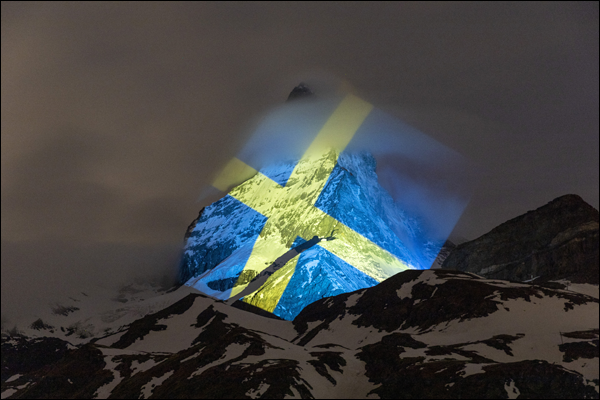 The buildings being constructed in my city right now? Where the he** are the planners, architects, social workers, psychiatrist and artists?
Ref. The City.
This is work in progress…
Sthlm 01/Stockholm One? Surely it is the most catastrophic building in Stockholm to date? This is the reason why I'm spending time with this particular building. It's part of a architectural condition or pattern of what's being built (or not being so) in Stockholm. It's something which is of great concern/interest to me.
Ett smart, framtidssäkrat kontor. Den 27 våningar höga fastigheten blir en pendang till Folksams klassiska skrapa på andra sidan Hammarbykanalen.

A smart, future proof office. The 27 stories high property will become a companion piece to the iconic Folksam highrise on the opposite side of Hammarbykanalen.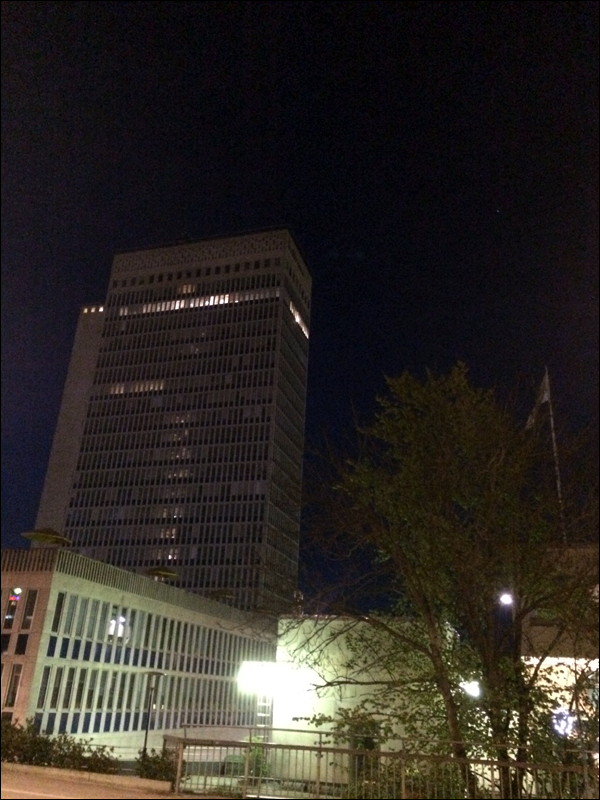 The other building in question; Folksamhuset. A very cold 11th May 2020.
In so many words Sthlm 01 is a special project.
– What about Brohuset (2017), Söder torn aka Haglunds pinne (1997), Moderna museumet (1998), Nya Årstabron (2005) Tele2 Arena (2013, the real name should be Nya Söderstadium in the same way that Globen is not actually called Ericsson Globe**) and Norra tornen previously Tors torn (2019)?
– Brohuset? It is not so much about the building itself as it is of placement. It is the most misplaced building in stockholm's history.
– Haglunds pinne was massacred by others (that would be the builders) than the head architect Henning Larsen (1925 – 2013). And after the original height was cut in half (it's a tapered building*), the cladding etc. were changed he actually left the entire project in protest (not the first architect to give up the idea of actually erecting any kind of contemporary structure in Stockholm).
Incidentally he was awarded Sweden's most prestigious architectural price; the Kasper Salinpriset for another building in an other city… Malmö stadsbibliotek in 1997. That was the very same year as Söder torn was inaugurated!
– Moderna Museet ("the Museum of Modern Art")? Among many other things the color and overall height and shape of the building was changed. The compromises forced upon the finished building? I'm sure the head architect: Rafael Moneo had the same sentiment of disgust as Henning Larsen was left with ("Alla kan tralla."***) the end-result.
Det tidigare föreslagna höghuset var 125 meter högt. Nu ritas det istället på en byggnad som är 108 meter hög, alltså 17 meter lägre. Det är Fortum som drivit en kamp mot Skanska och hävdat att rökplymer från närliggande Hammarbyverket skulle drabba höghuset.

Enligt stadsbyggnadskontorets förslag innebär det nya och lägre förslaget att det, enligt uppgift, inte ska finns någon risk att röken från värmeverket kommer in i skrapans tilluft.

The proposed high-rise's original height was 125 m. It is know being re-designed to a height of 108 m, that is, 17 m lower than planned. It is Fortum that has been opposed to the original height claiming that smoke from the nearby Hammarbyverket power plant would have a negative effect on the fresh air supply to the building.

According to stadsbyggnadskontorets (Department of Housing and Urban Development) their proposal of lowering the building's height would eliminate any risk of smoke from the power plant of entering or affecting the fresh air supply of the high-rise.
Ref. Fastighetsvärlden.
– If the above is true and it is the actual argument? Then it is beyond belief, one of the most outrageous arguments ever and it would support my theories concerning heights of buildings in Stockholm. My personal view is another altogether.
It all has to do with the skyline looking from the North towards the South; specifically from Strandvägen (an apparent focal point in Stockholm and without a doubt the most upscale address in existence thus far), Skeppsholmen and Djurgården. Because, the only thing that you can actually see from there that was built in the last 100 years is the "crown" of Henning Larsen's sadness i.e. Söder torn.
Folksamhuset, Skatteskrapan and Sthlm 01? None of them are visible from Strandvägen due to ground elevation and building height. Moderna Museet is in direct line of sight and what faith did that building suffer and what happened to the planned Nobel center?
The National Museeum received a much needed 1,3 billion SEK renovation. However, the exterior remained exactly the same as in 1860. Co-incidentally it is situated between Strandvägen and the Royal castle. The same location as the now defunked plan of a Nobel center.
Norra tornen were supposed to reach 170 m and later 145 m according to the original design? Actual height? 120 and 104 m.
Bonnierhuset: 21 stories, height 61 m, completed 1949, architects: Ivar Tengbom and Anders Tengbom.
DN huset****: 26 stories, height 84 m, completed 1964, architect: Paul Hedqvist.
Folksamhuset: 27 stories, height 79 m, completed 1960, architects: Yngve Tegnér and Nils Einar Eriksson.
Hötorgshusen: 19 stories, height 72 m, completed 1962, architect: David Helldén, Anders Tengbom, Sven Markelius, Lars-Erik Lallerstedt and Backström & Reinius.
Liljeholmskajen: 23 stories, height 75 m, completed 2014, architect: Gert Wingårdh.
Skatteskrapan: 26 stories, height 86 m, completed 1959, architect: Paul Hedqvist.
Sthlm 01: 27 stories, height 108 m, completed 2020, architects: Sauerbruch Hutton and BAU.
Söder torn: 25 stories, height 86 m (including "crown"), completed 1997, architect: n/a.
Wenner-Gren Center: 25 stories, height 76 m, completed 1962, architect: Sune Lindström and Alf Bydén.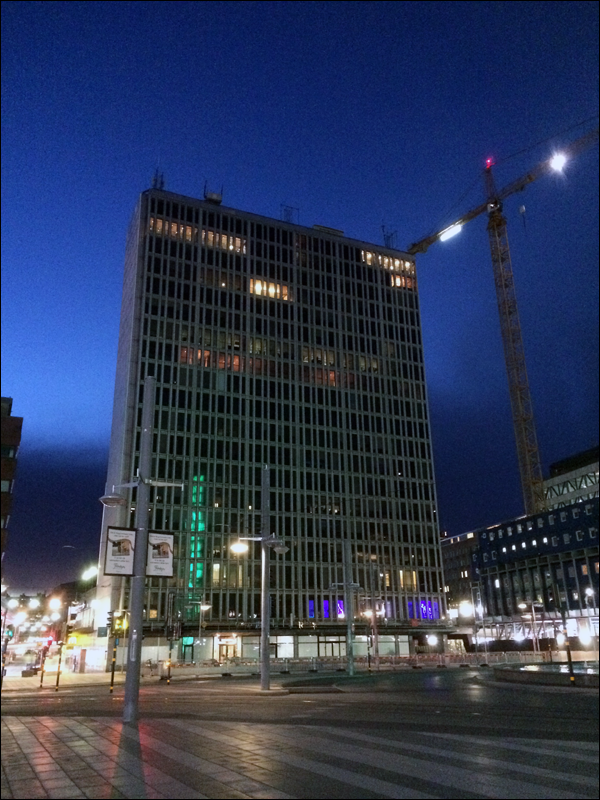 Hötorgshus 5, Sveavägen 1
Special mention
KTH-A: n/a, n/a, completed 1970, architects: Gunnar Henriksson and John Olsson.
Kulturhuset: n/a, n/a, completed 1974, architect: Peter Celsing.
– What does it all mean?
– Look at the height of the buildings listed above and think; skyline, elevation and completion date. 1949 – 2020 that is 71 years of architecture… and then ponder outrageous statements like; "The Capital of Scandinavia" or out-of-this-World comparisons the likes of; New York, Tokyo, Paris or London obviously not mentioning either Copenhagen nor Helsinki. The number of excuses that I have been forced to convey are countless.
I mean, wasn't/isn't: "The Venice of the North" bad enough? There has not been a single building of architectural significance erected in Stockholm since 1974 (that is 46 years)! In one word it just another quintessentially Swedish fantasia!
* There are things in this World of ours called: golden ratio, balance, harmony and proportion. These are aesthetic properties of physical things (in our World). If you then suddenly decide to cut any existing design in half be it a building, garment, song or painting and completely ignore/disregard these properties you will end up with Sthlm 01, Söder torn or Tors torn. That is artefacts/constructions that completely lack all of the above qualities/properties.
And out of the three Sthlm 01 is by far the worst yet and is it not contemporary? Is it not a 2020 building? And it gets even worse, because Sthlm 01 would not have been saved by an extra 17 m it is and was hopeless… the cladding?
Look at it and you wonder. Is it finished where is the rest of the building 2/3 are missing… the colour scheme? Modern or "Ett smart, framtidssäkrat kontor." this what happens every time when you exclude the actual professionals from the equation (in this case; the architects). It's just sad.
**
***
**** It was Sweden's tallest building (not structure) for 38 years.
.