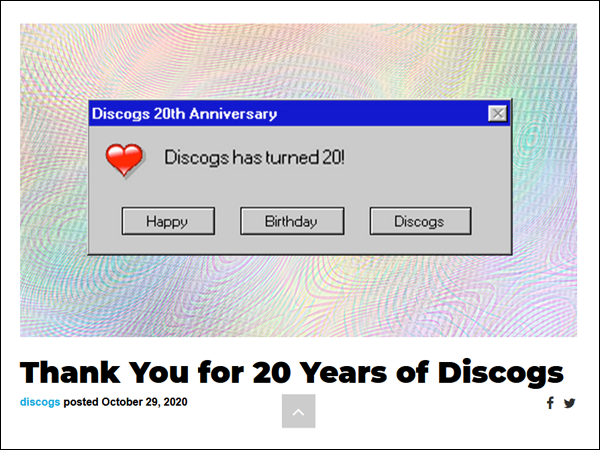 20 years? It took me a time to actually sign up… so I guess my: Joined on February 25, 2006 is somewhat of a late starter?
The aim was and has always have been the same to keep track of the collection, no actually it is the love for the music, formats, details and the stuff that drives non-collectors' "normal" people mad/off-top-of-their-heads
Inside… flying the dust of some of on the 94's today, some of the lesser known…
RINSE.FM 106.8FM* on po'n the dial!
94′ init'?, some you know, some you don't know, in the words of name of the DT, 94 init' today?!
Juicebox records Big Up! A Called Gerald the Clock remix om my Gosh! Killed me right there… I think I might actually own this track and that is one good reason why should never ever ever play with fire
* FM = Frequency Modulation. Rinse FM is an actual pirate radio station transmitting out of London. Pre-internet… they had to move the transmitter around London, because they did not have a permit to send/transmit music. It was and it is illegal to transmit anything on any frequency that is not sanctioned/paid for…
The mobile network are actually the same. I need to ride my bike… there is still time left.
Dancing, collection, Life and Will!
We are… We Are Viable. Hard pill to swallow? No matter this (again) to swallow the bitter pill (no punt intended). I confess! I am actually one and a half century old. Historically, 200 or 300 years ago? That would have been suspiciously old, like black magic old…
That is the essence of the music that I love and live for; the breaks… look forward and follow the eternal bass. Or as(s) it was once said. Release your mind ans your mind will follow.
Come on! We can do this! The Future is forward! It is unwritten… you need to believe in the future.