September 13th, 2017
Comments off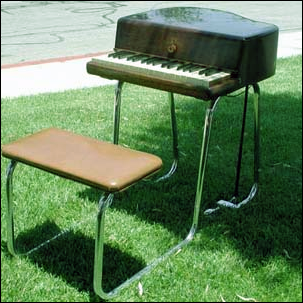 That would be the mighty R*.
Roel Funcken – Balakleya Prospane (DJ Set Final) a 02:30:16 rollin' mix? Who, why, what and how is it even possible?
You need to get there in hurry! No time to waste. Incredible stuff. Compression out-of-this-World. Unbelievable.
Picture: A pre-piano by: Rhodes.
OK. 47:45 -> that's it, I can't handle more… Vraiment? C'est termine.
Honestly, I am about to have a fit / seizure / heart failure as in being in need of immidate medical attention.
Violent physical reactions. That can't be… right! Right? Insane… what the hell is going on? The best I've heard in a very, very, very long time.
* For the record I do know there's another reference in play (or is it "at") here, but that would be "The R". I rather not talk about him (R. Kelly). No need for more confusion in the World. So, I left out the "The" intentionally.
I feel… strange… my head hurts.