September 21st, 2017
Comments off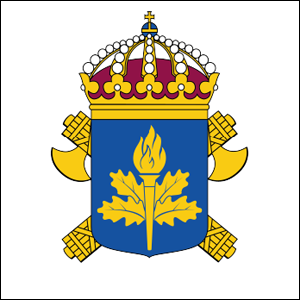 Kan inte ta reda på vad knasskallarna håller på med? Gustaf vet inte vad de religösa knasarna håller på med?
Vill inte du veta det? Symbolerna i vapenskölden? Fasces? I Rom för länge sedan? För att skydda Kejsaren.
Det finns rätt många andra än från mellan. T.ex. våldsamma Buddister? Jag tycker att det är märkligt. Militant buddist? Gustaf kanske kunde infiltrera eller borde kunna infiltrera nazi-pajas-prylen?
Nej, de får demonstrera utanför en Synagoga samma dag som en Judisk högtid?
Det kanske dags att undersöka exakt hur många nazister det är som arbetar inom polisen? De utgör ett hot mot nationen. Uniformerna är stärkta och redo att tas i bruk. För övrigt. Alla anti-demokrater bryter mot lagen. Alla utan undantag.
Kanske dags att tillämpa lagen? Det finns väldigt många lagar…
– Uniformerad demonstration = förbjudet
– Gå i takt och skrika = förbjudet
– Anspela på tidigare händelser = förbjudet
– Månggifte = förbjudet
– Hets mot folkgrupp = förbjudet
– Störande av allmän ordning (i princip allting) = förbjudet
– Undergräva staten = förbjudet
– Urinera i offentlig miljö = förbjudet
– Att ta på andra människor = Förbjudet
– Att tala om medmänniskor på ett nedlåtande (ett mycket svenskt ord) sätt = förbjudet
– Att tala illa om nationen = förbjudet
– Att flagga efter solnedgång = 21:00 = förbjudet
– Ligga ned på trottoaren (ovsett anledning) = förbjudet
– Spela musik utan tiilständ = förbjudet
– Dansa (röra sig rytmisgt, osäker om det faktiskt måste spelas musik) utan tillstånd = förbjudet
Så, resurser… de som står och trampar i skogen och de med stövlarna som marscherar i staden? I Sverigies tredje största stad? Förbi en Synagoga under en av deras högtider? Nu kanske ni har gått för långt? Jobbigt med pellonero?
Nynazister, Synagoga och högtid?
Jag har ingenting att göra med det. Vill jag ha nazister i poliskåren? Nej, det vill jag inte. Varför då? Det är ett hot mot demokratin.
Men det är tillåtet enligt lagen att vara en komplett idiot.
Det är inte förbjudet att vara ignorant. Det är tillåtet att vara ilitterär (ordlistan sade "olitterär" men jag är rätt säker på att det är fel.), rasiist (shhyy, du får inte säga det till någon som inte är det då bryter du mot lagen, se ovan). Att ha förakta kunskap och utbildning och att vara bakåtsträvande, obildad och icke-läskunnig.
Det är inte inte olagligt att vara smutsig (så länge du inte stör den allmänna ordningen se ovan).
Du får vara påverkad men enbart av alkohol och då får du inte störa den allmänna ordningen. I alla andra fall begår du ett lagbrott, Etc.
Det borde det inte vara kriminellt att vara obildad i alla fall då möjligheten har funnits?. Men det är inte ett lagbrott att vara obildad, så vitt jag vet.
Daltas med uttalade fiender till demokratin? Nynazisterna? Daltas med "extrema" åsikter? Neb de de bryter mot lagen i varje ögonblick de säger/gör något? "De" får säga vad de vill men vi har lagar. Agent Orange bröt mot lagen.
Nej, du HAR INTE RÄTTEN ATT SÄGA ATT DU SKA UTPLÅNA NÅGON. Om du säger det… så bryter du mot vår lag. 100 000 000 dog senaste gången. Vi är fler nu. Fascister? Nja, eller nej inte den här gången heller.
Fattar inte? OK. Men allt jag läser, lyssnar, tittar på + det jag skriver? Förbjudet. Mitt barn? Förbjudet. Jag? Förbjuden. Lillasyster, mor och far? Förbjudet. Jo. Det är så faktiskt.
Men du kan inte säga så? Jo, jag kan faktiskt det. Det är ett historiskt faktum. Om naziaterna hade vunnit? Jag hade inte funnits, inte lillasyster eller sönerna. Inte min far… heller. Inga homosexueller, samer. sjuka eller funktionshindrade. Det är det andra Världskriget handlar om. Demokrati. Jämlikhet.
English: What? You can not say that? Well, yes I can. It is a historical fact. A Nazi victory? I would not be here, nor would little sister or our sons. My father wouldn't be here. No homos (gays), Sami, insane or handicapped. You need to understand what the war was about. Democracy. Equality.
Vi är civilicerade. Nej, du får inte hota någon annan, nej du får inte ha fler än än fru, nej du får inte slå dina barn, nej, du har inte rätt att yttra dig om någons annan tro, nej du har inte rätt att bestämma hur någon annan klär sig, nej du har inte rätt att bestämma vem som ska gifta sig med vem.
NEJ! Varför då? Det här Evropa. Vi har egna regler och lagar. + 2000-åriga lagar stöpta i blod. Alla gillar inte dem? Det är helt OK. Men det här Evropa? 1200-talet? Men det blev ju inte så? Om Augustinus inte hade konverterat…
Evropa är Evropa. Behöver inte vara här? Inte tvingade? Eller har jag missförstått någonting?
Det är fortfarande Evropa. Mm, jag kan ge mitt liv för den ideén.
I Paris eller vilken byhåla som helst? De son gav sitt liv för idéen om demokratrati.
Tjäna staten? Nej, jag får inte den möjligheten.
Service the state? No, I'm not given the opportuniy.
Patria.