January 19th, 2011
Comments off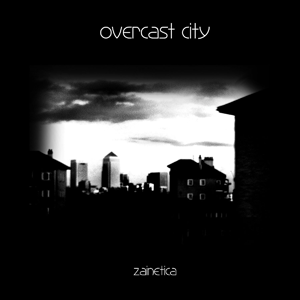 En:peg Digital is, or rather used to be the only digital branch of US label n5MD. The label originally started out releasing MiniDiscs. That would be Sony's quirky and strange MiniDisc format that they eventually decided to discontinue as recordable media in 2006. They then left the US label among a few others with CD:s, vinyl and digital downloads for output.
n5MD has released some of the very best electronic music makers around in the late 1990's and beyond, for example all-time favourites and (in my mind) unsurpassed Dutch dynamic duo, the untouchable Funcken brothers. And if I'm not completely mistaken, the first Funcken Bros. n5MD release ever made was made using the Quench moniker and I'm also pretty sure that not all that many people knew the true identity of Quench at the time, even if their productions techniques is the obvious give away today…
That was the related history for this time around, let's move on to the mighty Zainetica and his Overcast City album, definitely completely overlooked by me and dear I say some others… This excellent album starts out with the massive Overcast City stretching some 23 minutes and probably is two or three tracks combined in one majestic piece. Staring off with excellent scenic and continuing on a logical part to my favourite part some 12 minutes in when the mood changes and all the deepness is reinforced with solid bass and the most of the beauty materializes in to solid bass. The seven tracks on Overcast City are all a testament of Zainetica's musical craftsmanship and mind you only someone in love would ever name a track The World is You, and could you, honestly think of a better thing in this World? It's a beautiful song as well…
Zainetica's Overcast City is available at the En:peg Digital site. I suggest you give it a listen right now!