History + Perspective Is Important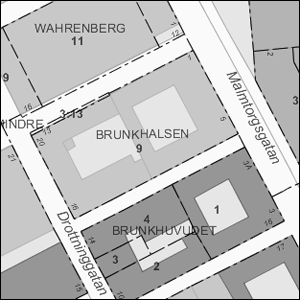 I went here; to Brunkensbergstorg, Malmskillnadsgatan, it is situated in the absolute center of Stockholm at Kulturhuset.
I was thinking, that when I was young – it was the most disregarded part of the entire city center. In all honesty an non-visitable place for more reasons than one.
And that things do change… now it is fashionable.
However, it has more than 700 year's history, including a decapitation. The square is named after a knight named: Johan von Brunkow.
He was decapitated in 1318 and the square bares his name til' this day: Brunkensbergstorg.
"Berg" translates to mountain in Swedish. But the mountain is actually a hill in this context – mountains in the city center are rather unusual. Mountain or hill? It is dependent of height right?
In all senses of the word it is a convention. I saw someone today stumble over a 2 cm (1″) obstacle. True? Yes. You or I could do it. A hill or berg is either tall or it is not. Like "Brunkensbergstorg". Much later two areas/quarters were namned after him: "Brunkhuvudet" and "Brunkhalsen".
What about it? "Brunkhuvudet" and "Brunkhalsen"?
"Huvudet" literally means head and "halsen", literally means neck in Swedish. And they are separated by a street.
John was decapitated in 1318.
I realize once again that I need to split this text…