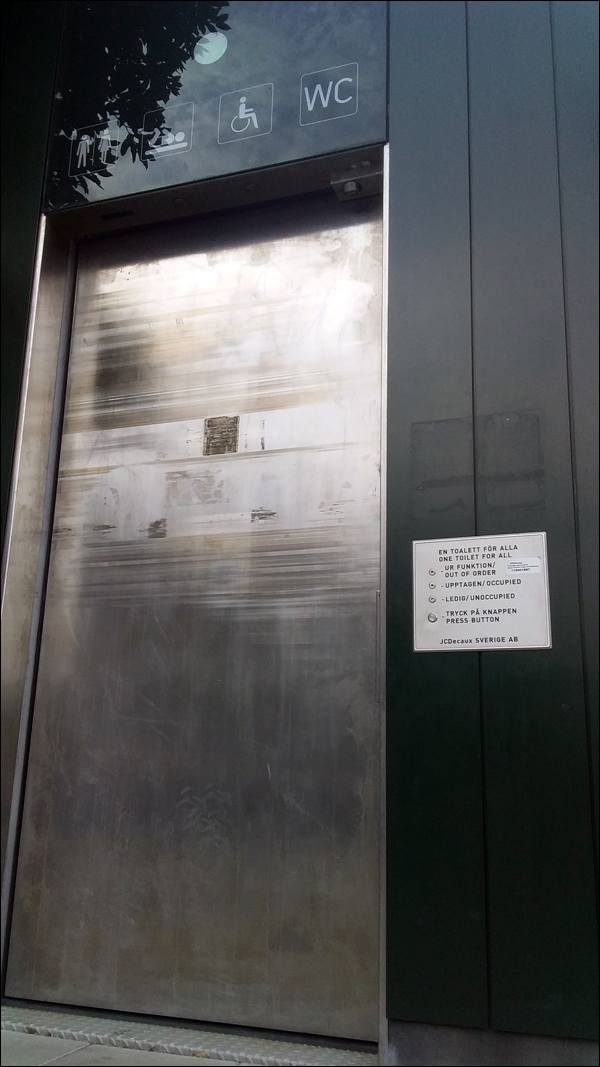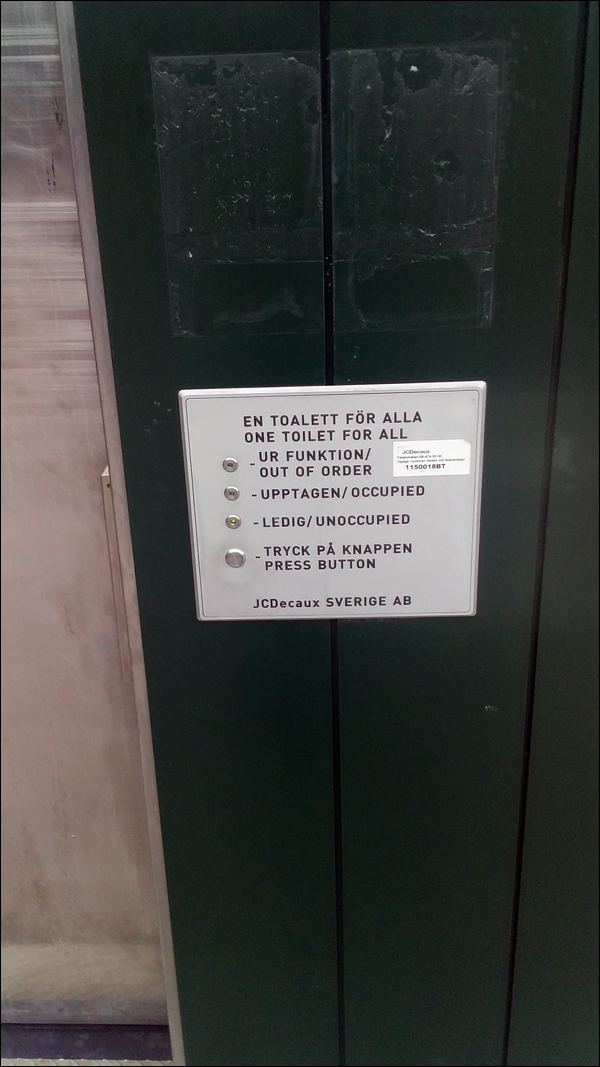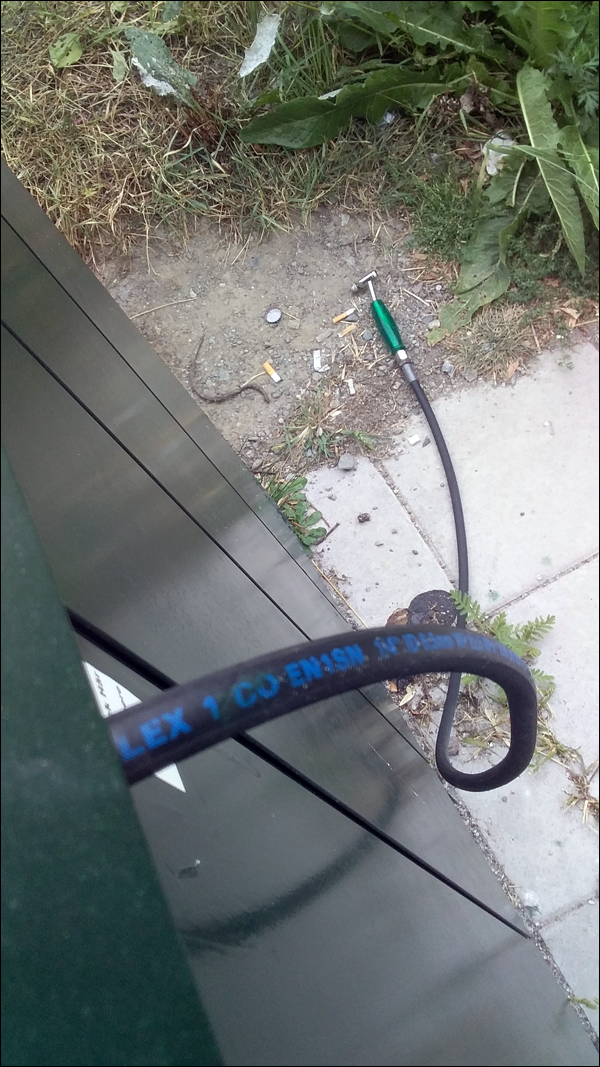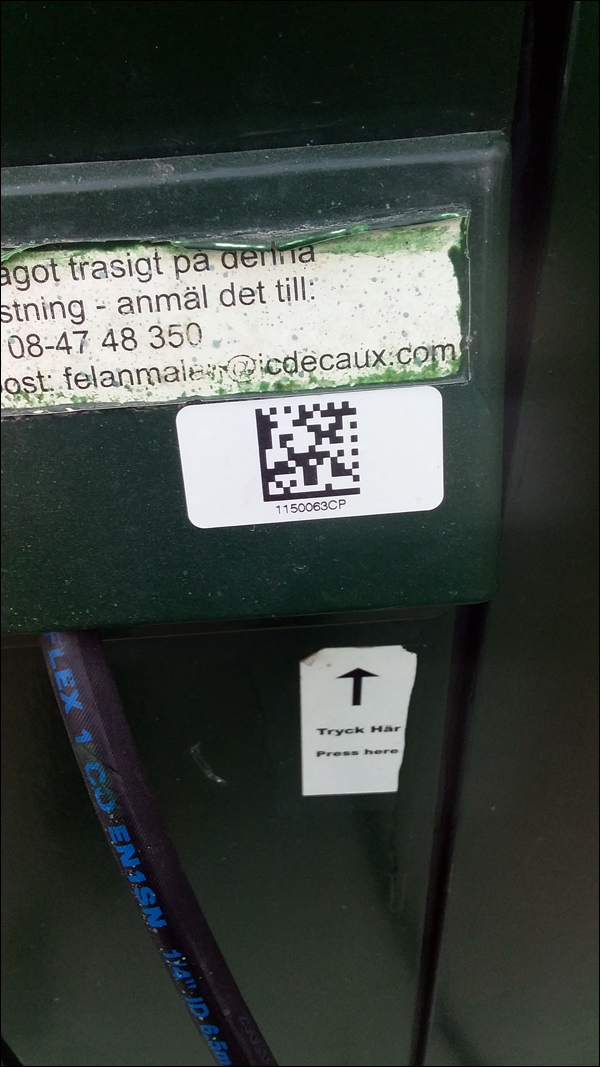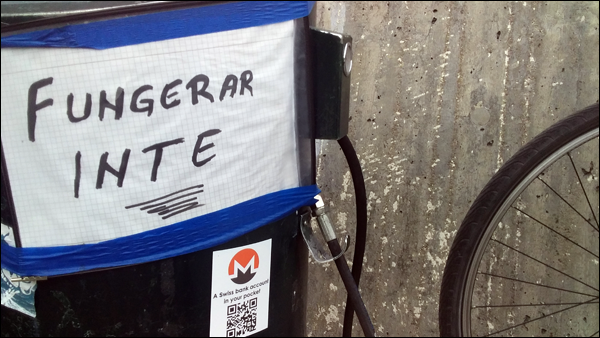 I have yet to see one that is not out-of-order… never seen one that is not broken/malfunctioning. Ever!
The door was shut closed and the sign read: LEDIG/UNOCCUPIED.
– But, did you: TRYCK PÅ KNAPPEN/PRESS BUTTON?
– Yes, I did. It was completely non-responsive.
Ref.: JCDecaux SVERIGE AB.
Coincidentally the same company is in charge of the bicycle pump stations in my fair city. They are never ever, ever in working order… Never.
That is the reason; why I need to change inner tubes on My fair lady aka Da Princess or simply Yu. I need another nipple, so that I can inflate at a petrol station/garage. Set the correct pressure and clean her at the same time.
The inner tubes and tires are rated at 4 – 6 BARS, not 2 or 2.2 and trust me it makes a World of a difference when riding and you are much less likely getting a puncture… stones and pebbles will be flying straight off and if lucky even glass shards from broken cups and bottles as well… you will want to have hard tires.
TUBE MICHELIN A2 / INFLATE TO – 4 BARS (58 PSI) min – 6 BARS (87 PSI) MAX.
It is not a car… it's a bike.
Please see: Never Seen One Functional. Still looking.