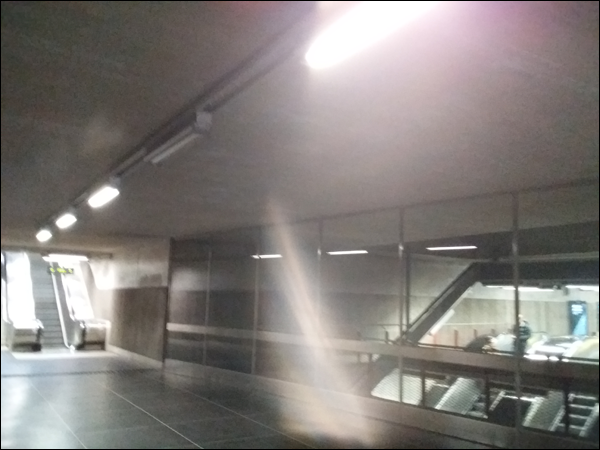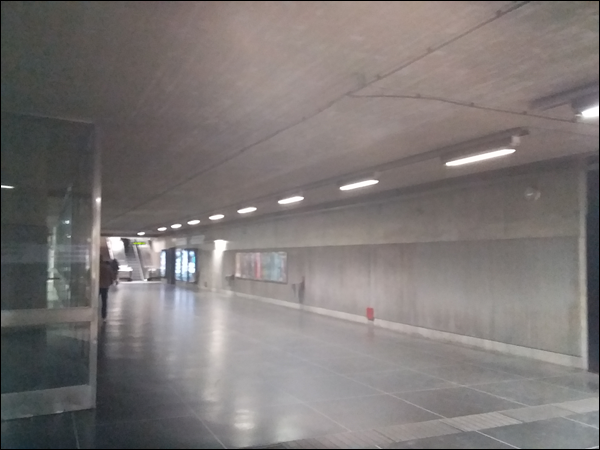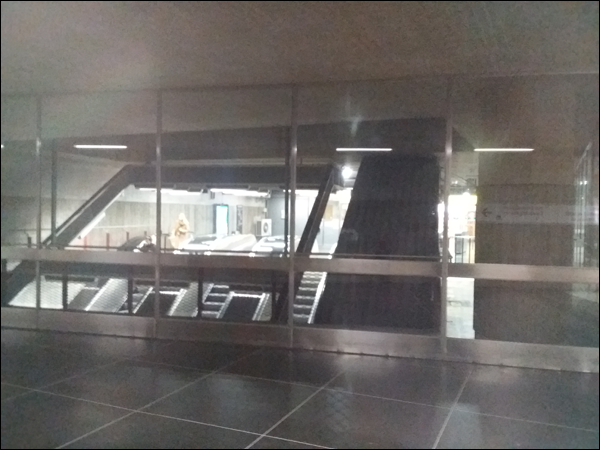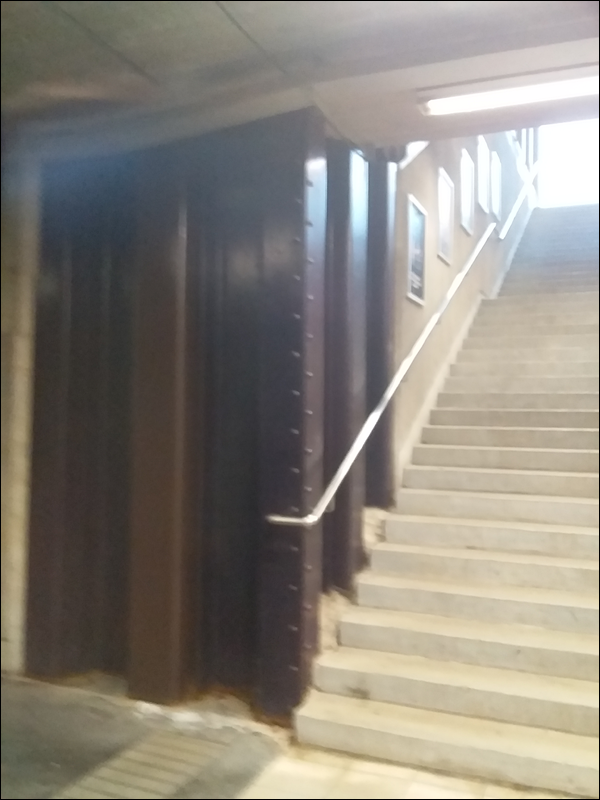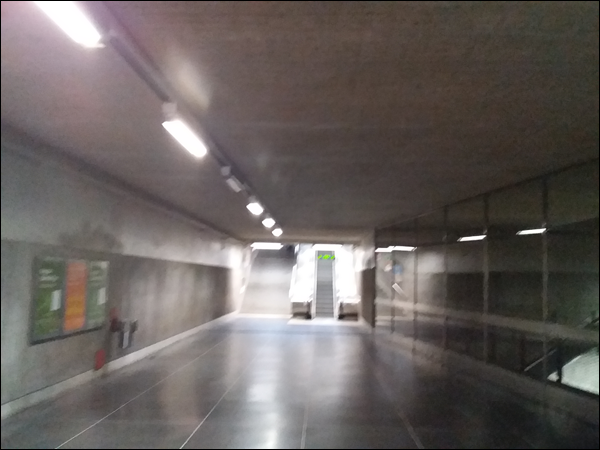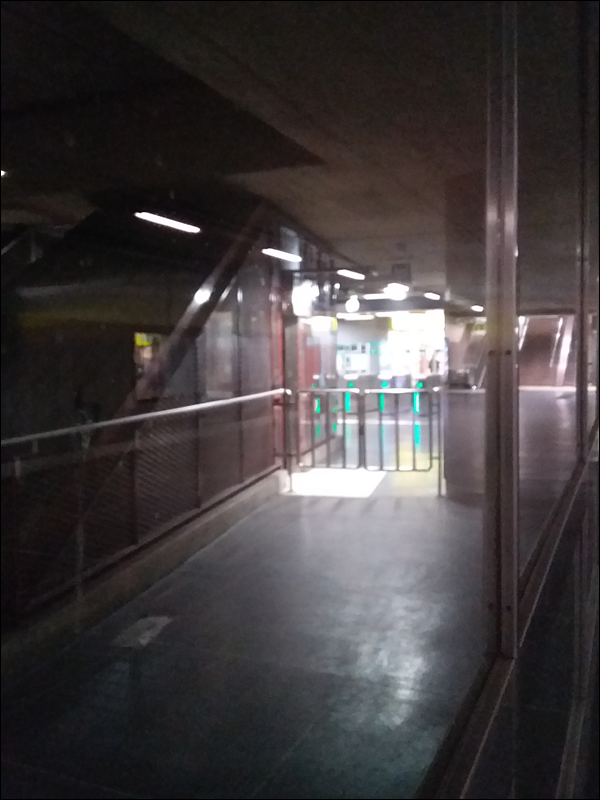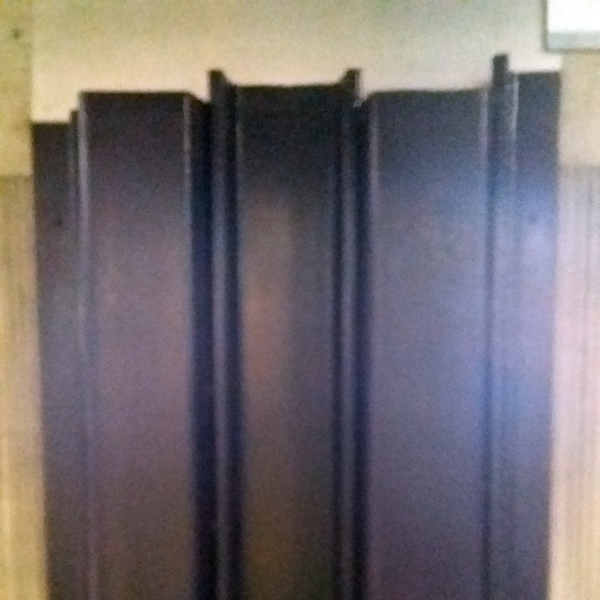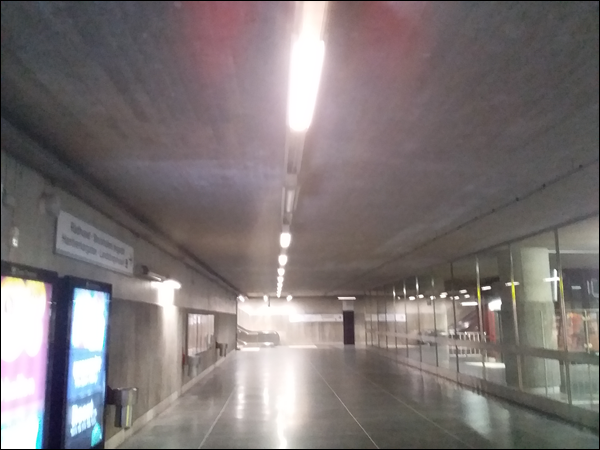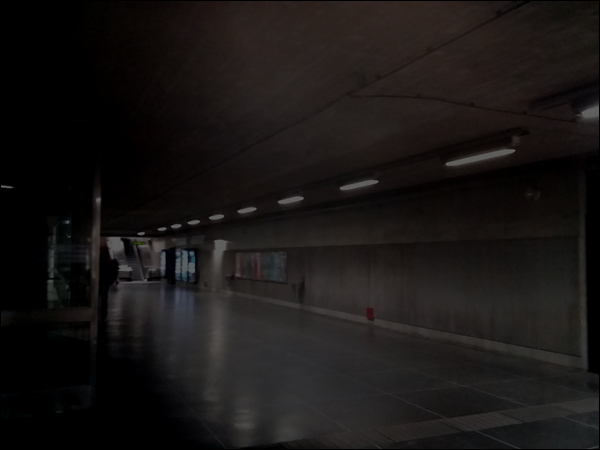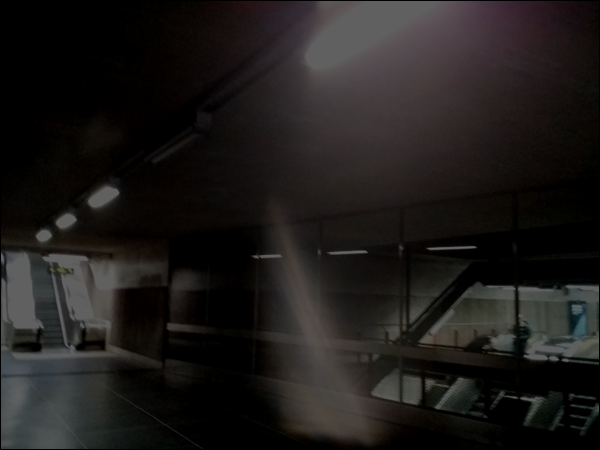 One of the exits to the subway station Rådhuset in Stockholm, Sweden.
I've rarely been here. It is a harsh, yet beautiful place. Brutalism, Béton Brut. I was surprised about many things, the lighting for one. The pictures doesn't tell the truth about how dark and obscured the location actually is.
This series was taken at noon and my (cracked) camera-phone has adjusted the available light (distorted it). It is much, much more sombre in reality. There's not that amount of light, nowhere close, it was much darker.
Please see: Béton Brut.