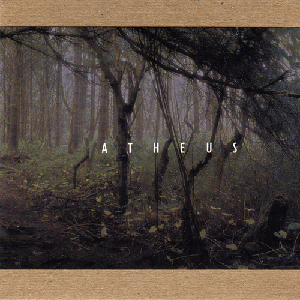 I simply had to write something about Silent Season! A label that is yet another new acquaintance to me, hailing from British Columbia, Canada (and you may think, rightfully; what is the meaning of all these geographical references on resurface.se?)
Well, for one thing it may have to do with the fact that resurface.se is located in Sweden (think extreme northern Europe), or that it was also a recurring theme on Electronic Desert, or that Turkey stands in line to be reviewed, but the hope is that the main reason is to point out the utterly beautiful and global presence of electronic music that is maintained by the first and only global* means of communication; namely the Internet.
And please keep in mind (or realise) that it has not always been and that it may very well be lost forever due to other forces that are in play in this, complex World of ours.
Now, let's move on to the subject in the centre of this text: Atheus' wonderful 'Compile' album on Silent Season. To establish a reasonable baseline let's first conclude one thing: it is nothing but excellent! It is filled to the brim with e-dub of the highest order, with forward movement and fused with the right amount of static.
Nevertheless, there's one track that simply (to my mind) is just a tiny fraction better than all of the rest and destined in becoming a future classic, the majestic 'Einsatz'. The deep bass, the firm hand-clap, the hi-hat, the timeless atmosphere and the finely tuned tempo (on the upside) makes this track the perfect description of e-dub! This in all aspects close to perfect track actually follows another track entitled 'Deploy' that it is almost as good and it doesn't stop there; consider the last track 'Unendlich' and you have a perfectly combined e-dub triptych.
If you're remotely interested in electronic music or more precisely in e-dub (according to resurface.se's definition: found and nurtured in Berlin, Germany), you should investigate this album and label and if you happen to like e-dub, then I suggest you get this album right now without hesitating. 'Compile' is a strong contender for album of the year, without question (not that I've ever actually succeeded in choosing just one album, but never mind that).
In likeness with so many other newly produced albums it's like an electronic decoctation which has slowly been trickling down through layers of layers of ever-improving hardware and finally after all these years, are meeting the expectations of my ears harshly tutored in the era of lo-fi hissing C-90 music cassettes.

*You may belong to the part of the World that lack electricity, computers, Internet connections or may be occupied with more pressing matters, like basic survival for example, you may or not be living in the so called developing World and if that is indeed the case, you may not share these sentiments of Internet's contributions to mankind, however, nomatter where you live, please consider letting art lead the way.