Bukhara Kites Part One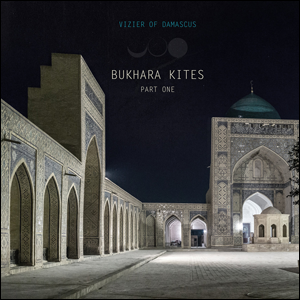 Deep UK musical tradition right there…
I have been waiting for a new VOD album a very, very long time, waiting for the "Vizier Of Damascus".
I have conflicting feelings. Being deeply involved is not a problem in itself. But you may loose yourself.
No, I don't know him personally. Religion? My ancestors did, my father and I was supposed to do so. No, I don't know VOD personally. I listen to his music.
I really do like that what is "spiritual". Yet, the past decades have evolved in another direction altogether. So many people getting lost. Getting lost in dogma? The rules.
I still hope/trust that music/art will set the level and even all that out. "Badashai" is from 2005, it is one of my favorite albums. It is quite old now.
An extremely beautiful album and fueled by out-most conviction? An actually religious conviction? In faith, an actual believer made the album? Ironic. A religious individual with taste.
The World has changed a lot since then, fanatics destroying everything in their path. Relations close to impossible. Armageddon? Possibly. But, your convictions and feelings have not changed? You still believe? You are a believer?
In any event, I like it, immensely.
The new one? The artwork is stunning. It is a Rednetic release, what else would you expect?