Simply, Because It Is Like That?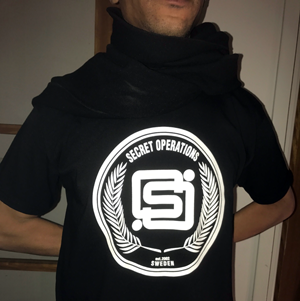 No comment or the many imagined witty words? Hm, not this time around…
Or that was the original intent anyhow, intense like that? You will have to be whoever you be? That is your duty? "Me Show You" – D-Bridge are you f**king kidding me? Mother does not approve of poor language and I do try to avoid it whenever possible. But, Hellfire, this is so exceptionally rinse.fm good.
Bass? You need to like it though. 30 years and then some and it seems like it is actually true. One of my very first own albums was "Herbie Hancock – Future Shock". My grandmother bought it in 1983 as a birthday present.
Well, the reason was "Rock It", honestly what else could it have been? Then? At the age of 13? Later on? I could never really admit that I liked Front 242 (still don't own a single release, but Somatic Responses will maybe suffice?), Yello, Propaganda, Depeche Mode, Kraftwerk, The Cure, Electronic Body Music, Jazz, Electro freedom and 101 Electric Tribe? In one word of sorts… it is still "out-of-this-World". Too many words… again? : )
So, Agent Orange and his digital army is inside my machine? OK. But, I write fairly fast = many words per minute. Please improve your sistema? Work on the algorithms because it is extremely annoying and quite frankly it is just offensive. If you do not mind me saying so.
Get in the game will you? You need to improve your game. So, I cannot type? I have spent, literally a life-time doing so… please come on?
I know how fast or slow my machine is? Don't insult me…
Moreover I pledge (again) to live and die for the bass.