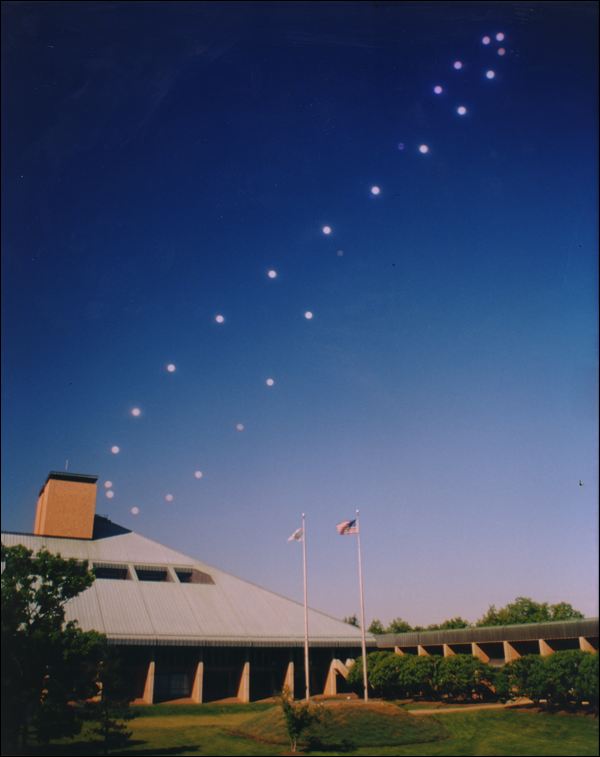 In astronomy, an analemma (/ˌænəˈlɛmə/; from Ancient Greek ἀνάλημμα (analēmma) 'support') is a diagram showing the position of the Sun in the sky as seen from a fixed location on Earth at the same mean solar time, as that position varies over the course of a year. The diagram will resemble a figure eight. Globes of Earth often display an analemma as a two-dimensional figure of equation of time vs. declination of the Sun.
Source: © Afternoon analemma photo taken in 1998–99 in Murray Hill, New Jersey, USA, by Jack Fishburn. The Bell Laboratories building is in the foreground.
Ref.: https://wikipedia.org/.
Please see: Information Wants To Be Free.