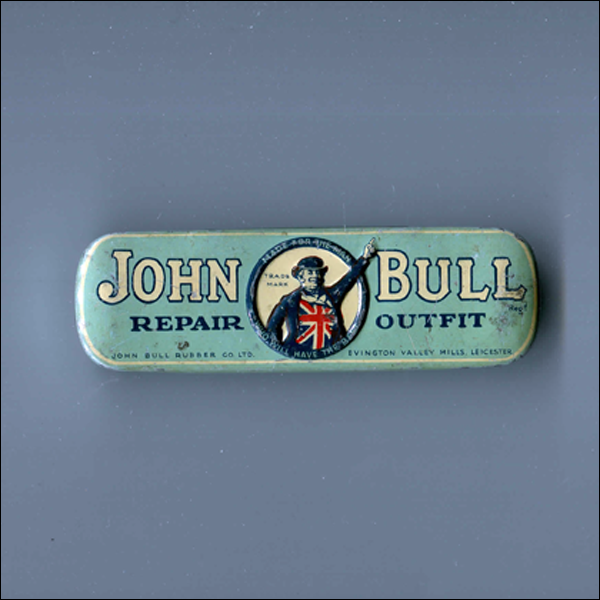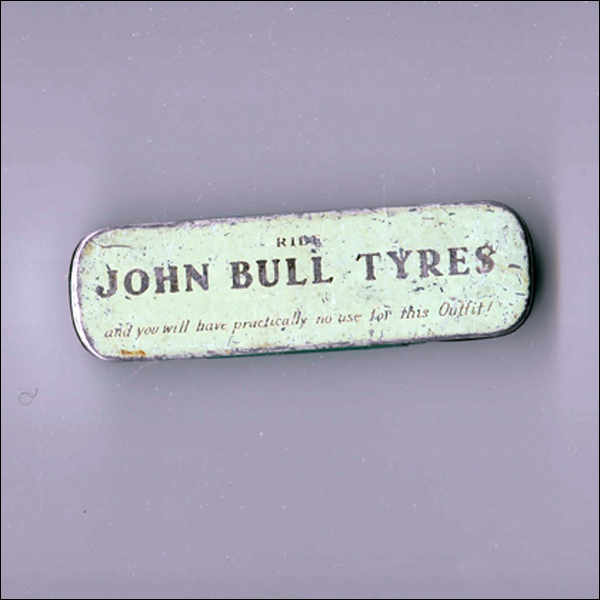 JOHN BULL
REPAIR OUTFIT
MADE FOR THE MAN
WHO WILL GET THE BEST
JOHN BULL RUBBER CO. LTD EVINGTON VALLEY MILLS, LEICESTER
RIDE
JOHN BULL TYRES
and you will have practically no use of this Outfit!
MADE IN ENGLAND
INSTRUCTIONS FOR REPAIRING PUNCTURES
— Locate puncture, marking position with indelible pencil by drawing two lines at right angles pointing to the puncture thus └ This will show position when solutioned and enables patch to be placed centrally over the puncture.
— Thoroughly clean the tube round the puncture with sandpaper or wet match.
— Coat tube only with solution: preferably apply two coats.
— When quite tacky, take a suitable JOHN BULL STICKY PATCH, remove the surface preserver, and apply to tube.
— Sprinkle repair with chalk to prevent adhesion to outer cover.
Ref.: wikipedia.org/ and Leicester Mercury.
Please see: Not On The Wall.