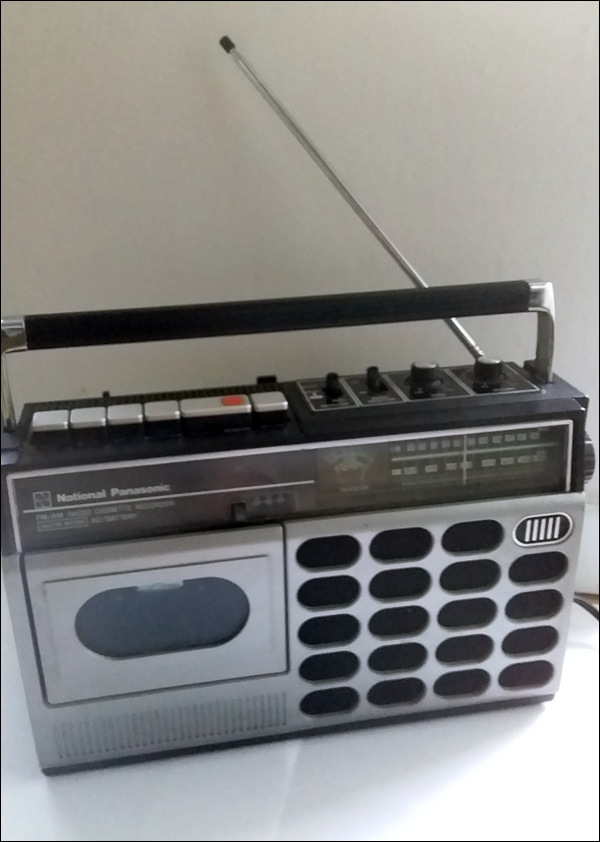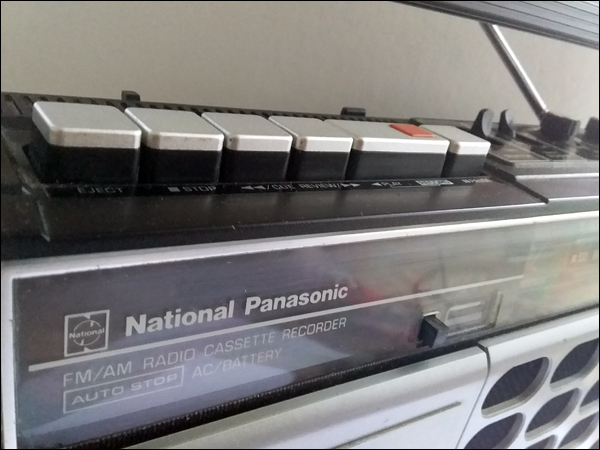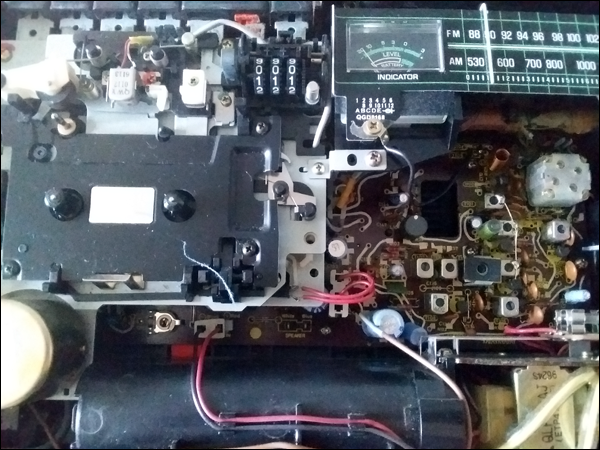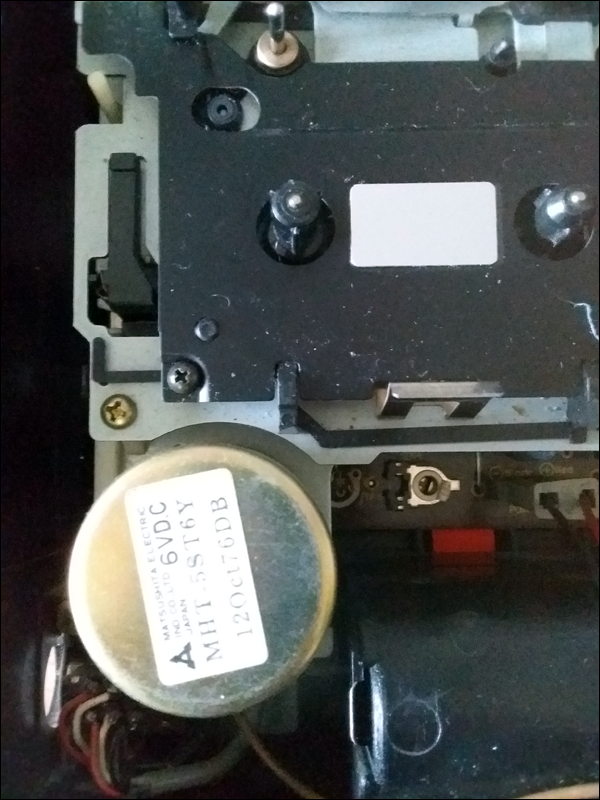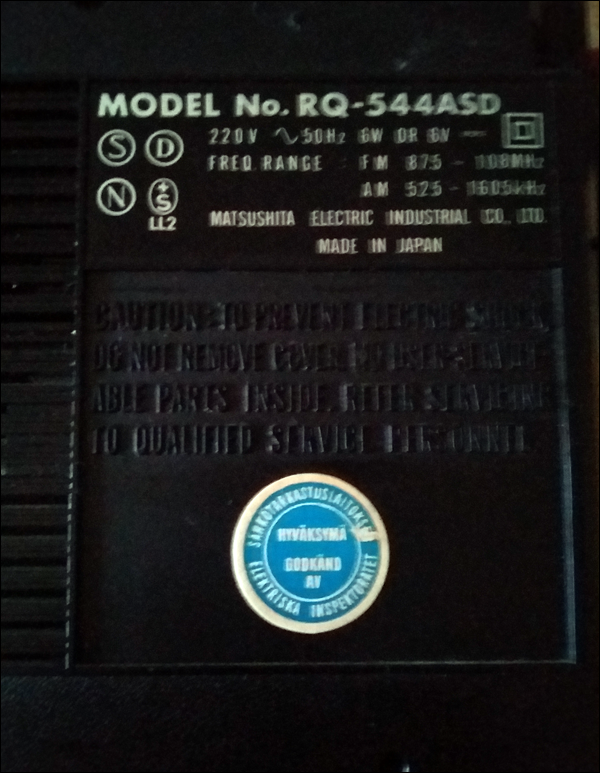 It is yet another discarded artefact. A National Panasonic, Matsushita FM/AM Radio Cassette Recorder – RQ-544SD from the late 70's or the early 80's. It is fully functional* and looks brand new.
Please see: Not On The Wall Series
* Actually the cassette recorder motor seems to have seized. It is easily replaceable, I just need to find a replacement one… spare parts.