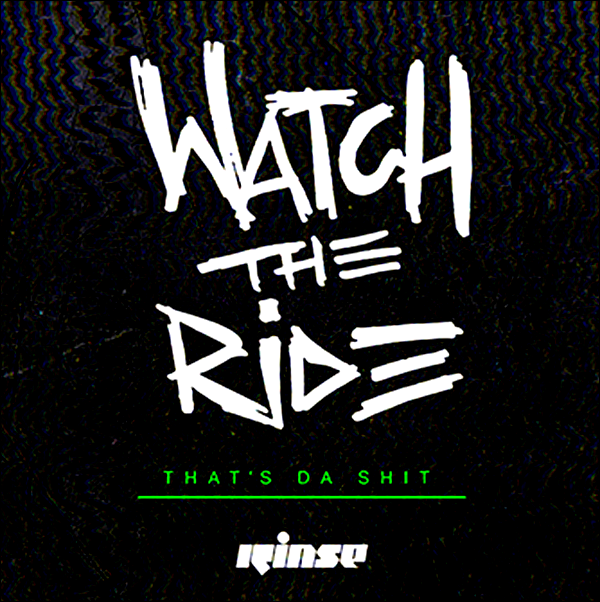 – What is that exactly?
– Physically? It is one specific thing; a very limited vinyl (plastic) disc actually an acetate it is not a test press or an actual record at all. Not an actual record with a limited lifespan. I've never own one but I think that it is about 20 runs (depending on time and how many skips you can tolerate in one run).
– Today? Digitally? It still something exceedingly exclusive.
– Like it used to be physically?
– Yes, but this is culture. They're tunes. They're the hype. They're tunes that may never be released, they're a tunes made for specific DJ:s and the tunes that everyone wants, to hear and own. They get picked up or not. Front-line tunes. Specialist tunes.
– Grooverider plays three or five in a row. You can not buy them, you can not find them and they might never ever be released. Ever. And they're the best you hear. In months. This is culture. Unforgiving and beautiful. It is elite. You look, find and listen to the bass.
Grooverider on rinse.fm? In five tracks? Magical, but that is 'Da Rider'. He gets them sended and is locked down. It is so beautiful. Still… years… so many years. On fire!
I am not leaving until I played my set. There are peoples here waiting to listen?
DJ Grooverider
A complete short-out in the tent. It was raining heavily. The system shut down completely, there was no power what-so-ever and the electricity was gone (kind of tricky, you can't just flip the switch, there may be power somewhere and everyone is standing in a foot of water and some parts may still have power and you don't want to make everything powerless. There are many machines connected and a foot of water.)!
Groove waited well past 04:00 to play his set. I remember and respect that! Culture.
Where is the power!
DJ Grooverider
Where is "Super special Nigga" and "It's On The Computa"? Bass culture!