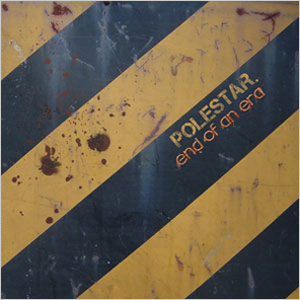 Reportedly 'End of an Era' is Jon Elliott's last release using the name Polestar and given that his first release 'Camplex EP' on Boltfish Recordings was reviewed in 2005.
It now only seems as fitting as it is sad that Polestar's last release also is a Boltfish one. At the time of his debut release I wrote the following among other things:
'The flawless programming of beats, lush sounds, heaps of that all important bass and the overall warmth characterising this particular label's sound is demonstrated to the fullest by Polestar on this his four-track debut release.'
The exact same thing could be said of the six tracks on 'End of an Era' that represents the closing chapter of the musical acquaintance that has been: Polestar.