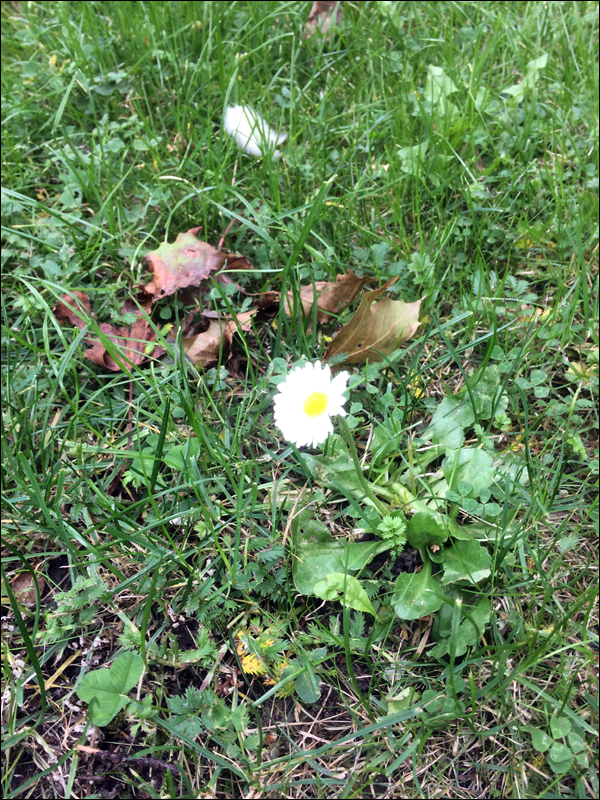 In the front of my house…
Normally, Leucanthemum vulgare Lam are supposed to be blooming in June/July. This one was blooming today. The lawn was cut no longer than two weeks ago, It it is late September in the deep North…
I used to know the name of most plants. I do think that I know many other things know, but although I had to look it up I was somewhat fooled by the blossoming period. It is a "mid-summer" flower.
It is not supposed to be blossoming now. They're not supposed to bloom at this time of the year. And not in solitary.
Fight for Democracy!