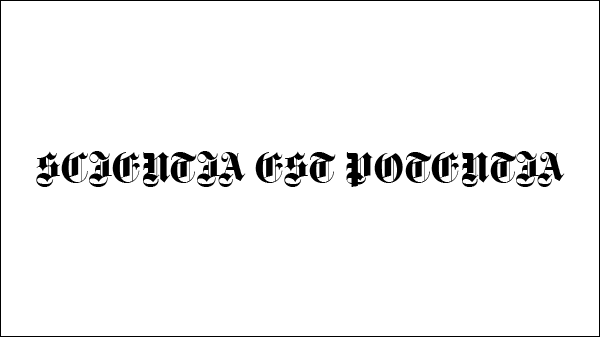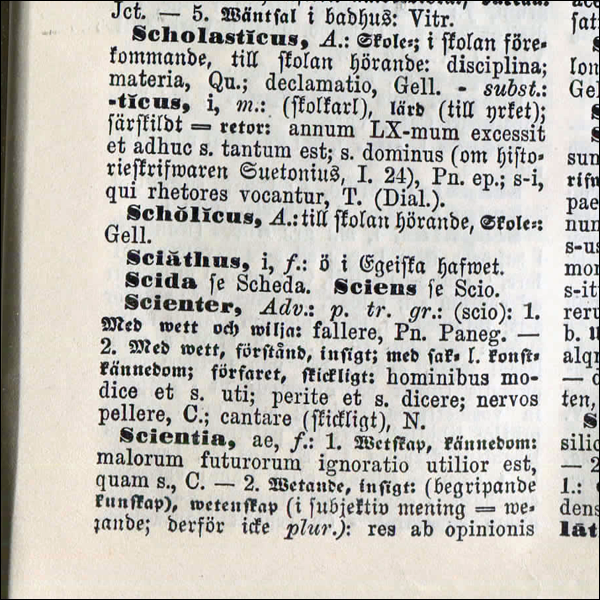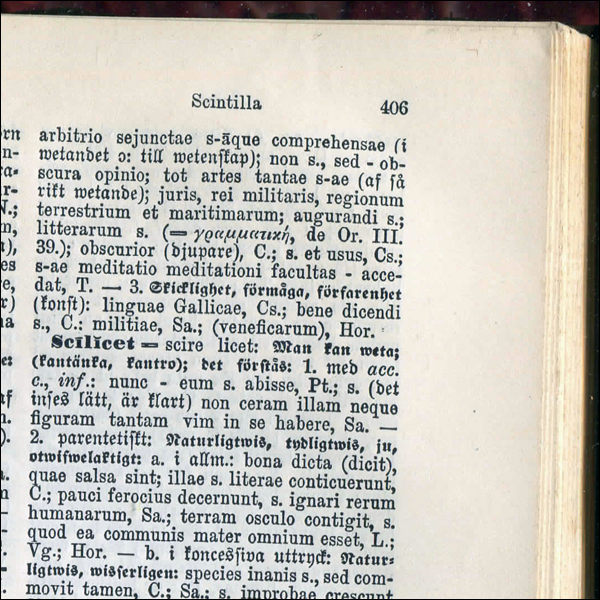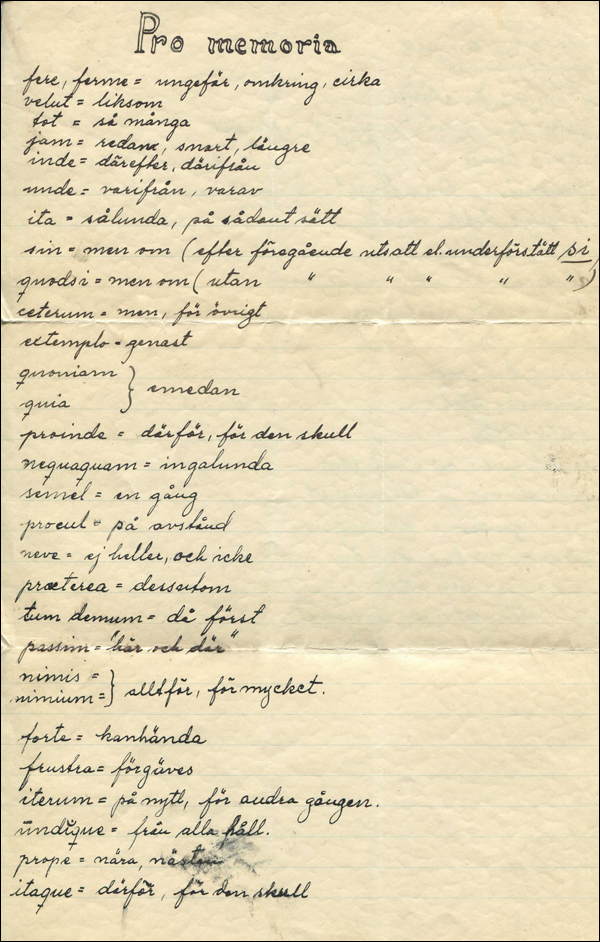 It is easier if you know what it actually says… Phoenecia would know or?
The phrase "scientia potentia est" (or "scientia est potentia" or also "scientia potestas est") is a Latin aphorism meaning "knowledge is power". It is commonly attributed to Sir Francis Bacon, although there is no known occurrence of this precise phrase in Bacon's English or Latin writings. However, the expression "ipsa scientia potestas est" ('knowledge itself is power') occurs in Bacon's Meditationes Sacrae (1597). The exact phrase "scientia potentia est" was written for the first time in the 1668 version of the work Leviathan by Thomas Hobbes, who was a secretary to Bacon as a young man.
Ref. Scientia Potentia Est.
It actually reads: scientia est potentia and I'm not sure that the meaning is the same.
That would be my dear grandmother's Latin dictionary… equipped with a Gothic typeface. It is a truly impossible read in the 21st century.
At one time there was an idea to make Latin a "neutral" official language in the EU. It did not pan out, so now we have broken "Hinglish" instead? A huge mistake according to me. What about Via Appia!? Coincidentally I have actually been to Brindisi (occurred to me just now).
Resurrecting Latin would have been über cool. The overall direction is wrong. Is it not? The notes are from the late 1920's. I'm guessing 1927/28 or so… at the time a girl or possibly a very young woman.
OK. Enough with the dilly dally. Text reads: "Scientia Est Potentia" and that's Latin to you and me.
Font: DS Fette Gotisch
Please see: Why Wordings Are [Still] Important.