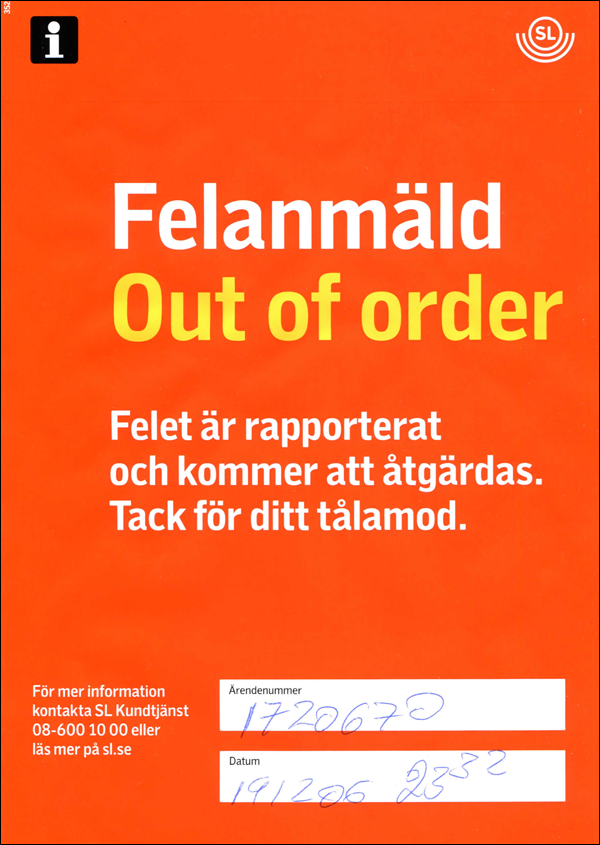 It is an actual bonafide rather large (165×235 mm) and not uncommon orange SL-sticker*. I could simply not resist taking home with me. For one thing I really do like signs, pictograms and visual information items. Especially the amusing ones…
* SL (AB Storstockholms Lokaltrafik), it the Greater Stockholm Local Transit Company, formerly known as: AB Stockholms Spårvägar (SS) [sic!]. There was a name change in January 1967. However, you can still see the old logo here and there in the fair town of Stockholm SL. The adherence to the actual time table does not come close to Japanese or any other minimum requirement.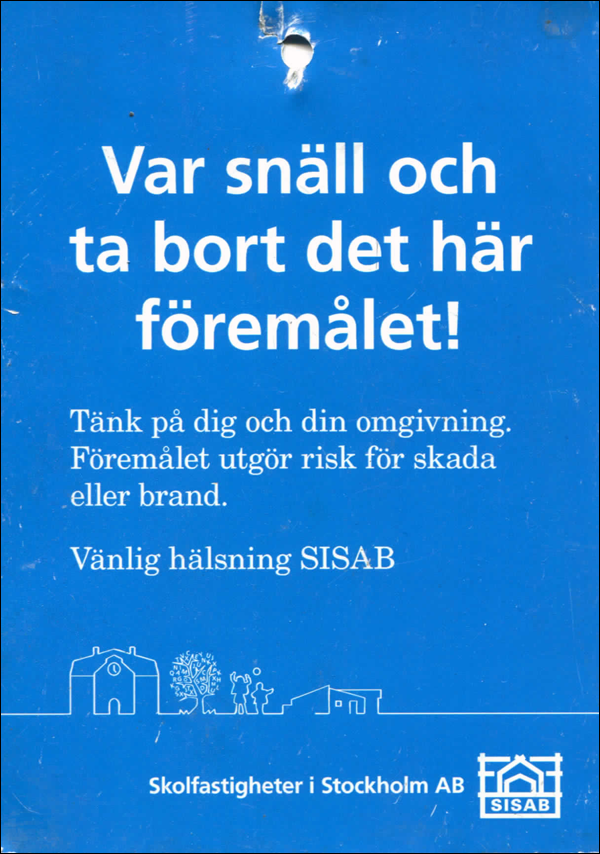 A related item (105×148 mm). It translates to: "Be so kind as to remove this object!". In my mind that can be literally anything including myself or someone else?