This Is A Ride!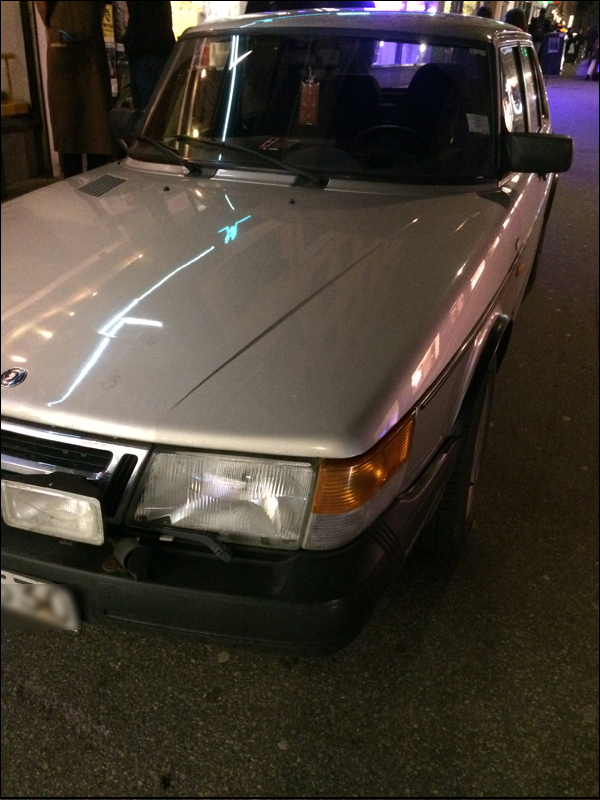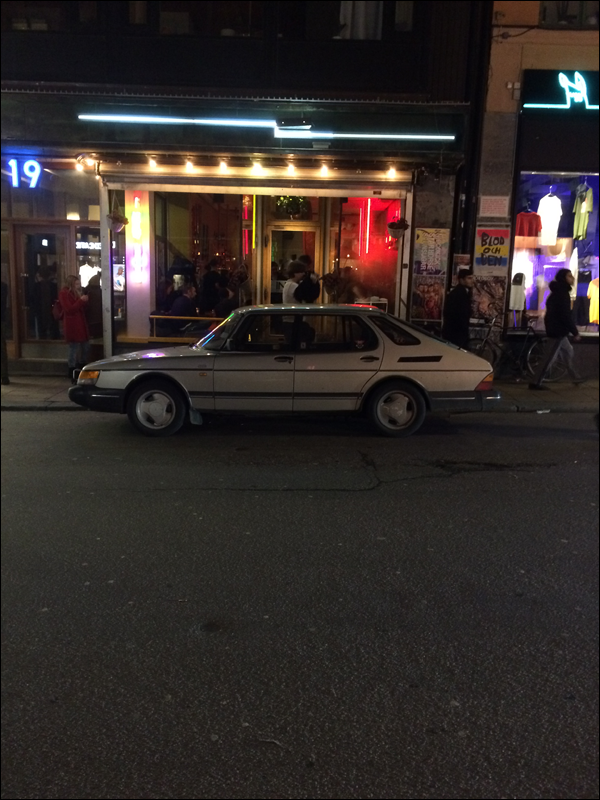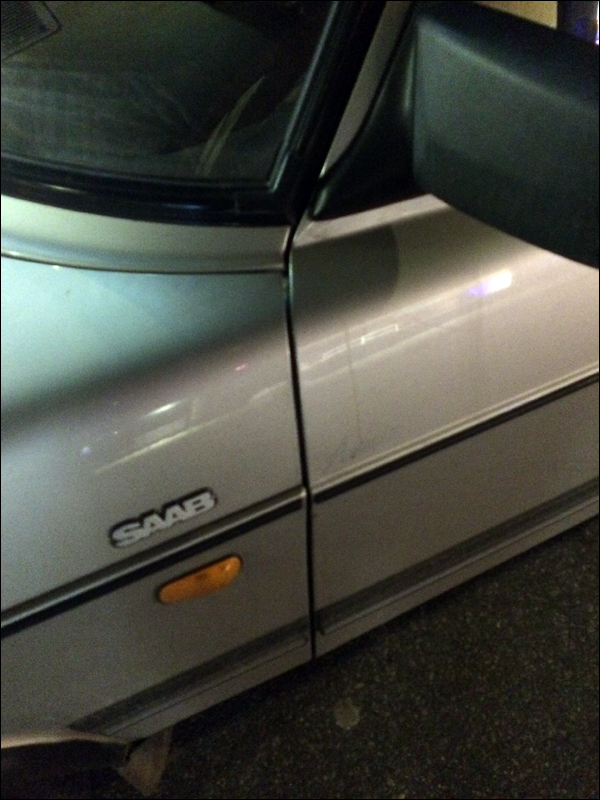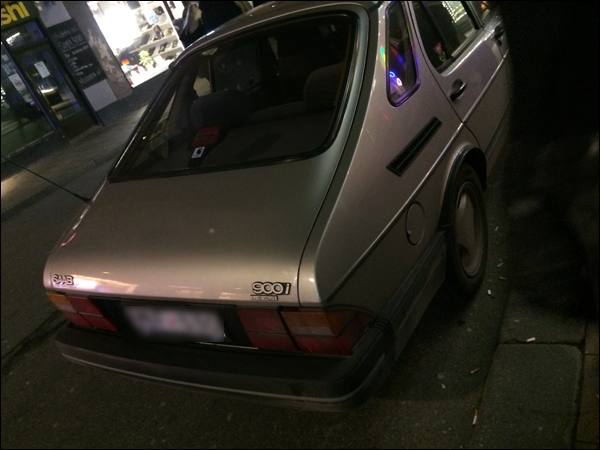 No further comments or it would transport a complete 2 x 2 x 18″ sound system: speakers, amp, pre-amp and filter in a 19″ cabinet, two turntables (Technics 1210 goes without a saying), 4-channel mixer (Pioneer 500 with out a doubt), incl. lighting, projector, screen, all cabling, personnel and duct tape.
A well-organized packing strategy was needed. The suspension would be suffering a tad though, but only once a month.
However, there's a far worse case scenario (than stressing the suspension) and that would be if the ride happened to be stolen. Driven at high speed by someone under the influence listening to full-on-all-the-way euro-techno*, geared-up for the next break-in, across a round-about (apparently you could see the tire tracks quite clearly) and into an apartment building just below a balcony.
There's nothing like a Saab on the road!**
That right there is the same make and model as the original (and only) Electronic Desert motorcar.
I visited the scrap-yard. And it was a sad, truly sad, and I mean a really, really sad, sad day.
– Is there something to be salvage from the wreck?
– No, there is nothing left of value.
– What is that?
– It is a bag of tricks to commit crime. Consisting of VERY large screwdrivers and a oversized cutter.
– It is all useless (the bag, its content including the entire car in its last state was left as it was found. It was a sad day.)?
– Yes, and this ride is broken. Honestly, I can't even afford to scrap it.
– But, Is it not insured?
– Of course it is insured, however, the insurance will not even cover the cost of scrapping it even less so buying a similar one.
– I'm truly, truly sorry… It is a sad day.
I do not know this for a fact, but this model/make of car is/was apparently one of the easiest to steal. If that's accurate it is a shame really because it is a truly great ride. It's a SAAB!
This text is wholeheartedly and without question dedicated to the one and only; You Can Run But You Can't Hide Jaques Lueder.
I've never seen a more tired man/human being than that day at the scrap-yard. Facing the actuality and accepting the destiny of a humble man, as a man, and head-on. In all its harshness and brutality, the reaction was also a thing of beauty. The life.
The definition of a: Vaa faaan…?*** moment. Why in the name of the good Lord did you have steal that car?
* An actual non-Swedish quote in reference to… Jaguar. No, obviously I'm not joking and it is true.
** It was the first sound that was heard as the ignition key was turned for the last time. The stereo's sound control was set to max…
*** Rough translation: What the hell…?