rinse.fm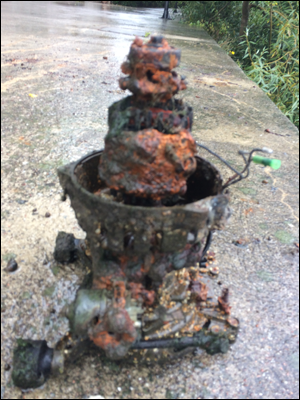 The pure Saturday pressure… the very best music in the World and it is still there after all these years?
Listen to: rinse.fm at all times!
I have a hard time believing it, 24 hrs a day? Playing like that? Beyond two decades? I'm just humbled, going through the headphones (destroyed) and filled with the utmost gratitude, musically.
I will continue to listen, for an eternity, I'm just… confused (claiming is one thing, actually doing it (playing) is another thing all together). I did do that a long time ago. The selection part was easy, the mixing part was really hard.
The music, the mixing and the pressure is as good as it gets. UK? It is just impossible and it has always been like that… literally, decades later. The quality and selection? I just want to go home. My musical home is not where I currently reside or have ever resided.
The out-of-focus photo? Taken close by, I do believe that it is a small sized outboard motor and that it has been submerged (in the sea) for quite some time. I'm guessing longer than two decades.