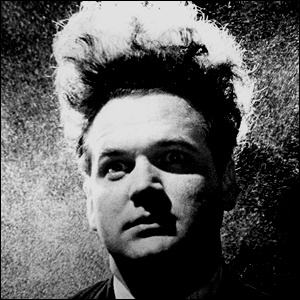 As I recall it – Eraserhead was/is really frightening, and especially so the soundtrack that goes wit it.
Henry Spencer tries to survive his industrial environment, his angry girlfriend, and the unbearable screams of his newly born mutant child.
Let's not forget:
– The Elephant Man (1980)
– Dune (1984)
– Blue Velvet (1986)
– Wild at Heart (1990)
– Lost Highway (1997)
– Mulholland Dr. (1999)
– Inland Empire (2006)
Incidentally, I don't like Wild at heart at all (in all honesty I hate it as much as I love Mulholland Dr.).
Maybe not as well-known a fact, I'm completely and utterly intimidated by and/or afraid of Laura Dern.
© Eraserhead (1977), IMDb