Do You Call Yourself…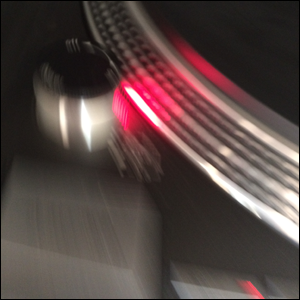 …a DJ? That's fine by me. But, think twice and listen to this set. No premix, no tricks, no editing, it is live mixing and it is being served a la minute.
Are you sure that you can actually do this? The art of Dj-ing? It is hard work, nothing like an automated playlist. "Alla kan tralla?" Please listen to the demonstration by the one and only DJ Krazy.
The jazz stuff? You will be digging in the crates for a very, very long time to find that. Classic samples all trough the night.
The slap bass? I am happy to have I lived in a time where there the concept of "soul music" actually meant something.
I claim that culture and mass consummation is not the same thing. If the mass, consumes culture? In most instances that is a positive thing. Then again, there must be something to consume? Someone has to create it?
A football player costs 200 000 000 EUR just in order to change team (my father was a professional football player) or a digital artefact, in a game, a "skin" can be worth 3000 EUR? But what about the nurses, doctors, police men/women, social workers, teachers, street sweepers and all other care takers?
Picture: well, that's my very own record player. It is a Technics SL-1210MK2. I did have a Technics SL-1210MK3 in my possession a long time ago, but I was forced to sell it (not a good deal).
Q: Will you ever sell your 1210?
A: No, I will never ever sell my 1210.
As far as I know they went out of production years ago. The quality and iconism (mm, I made it up), the iconic status? This is a sell that will never happen.
It is a, complete original, including the packaging, fittings and manuals and currently equipped with a XXX needle.
It represents an entire culture. An object that is literally priceless and I am taking it to my grave. I own it. It is mine and it is the machine that plays my physical records.