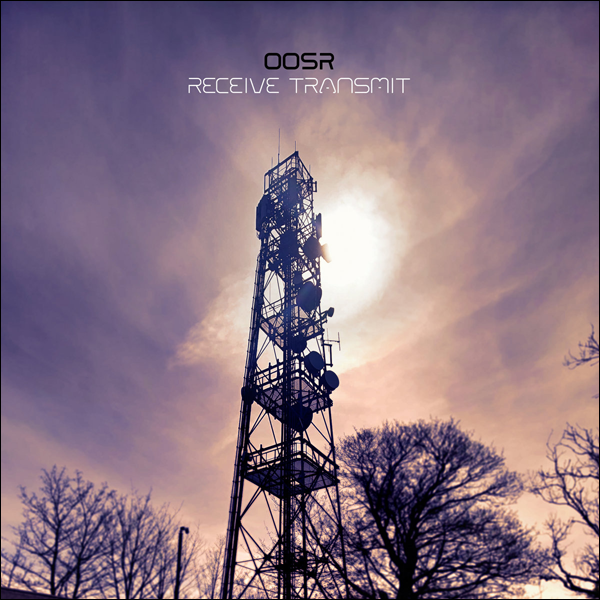 A most welcome return to resurface.se – Jon Elliot is a profilic artist that has been featured right here with numerous releases on Boltfish recordings. Receive Transmit sees him release his first full-length album under the OOSR moniker on the unstoppable Rednetic label. A label that has also been heavily featured in the past and this is obviously not a co-incidence. OOSR is joining an illustrious group of artists including: Cheju, Vizier of Damascus, Scorn-Fury, Sunosis, Mint, Inigo Kennedy, Boc Scadet, Joseph Auer and Zainetica to name just a few…
Receive Transmit is an eleven track album made up of exceedingly well-produced electronic music drawing from a solid and classic foundation. The intro to the album is aptly named Receive/Transmit which will sound familiar to anyone who has been searching the airways using the dial of a: FM/AM stereo receiver. The static in between stations and the gradual locking on to transmitted signals carrying the sounds of music on the Frequency Modulated band. Very much like any radio station still residing within MHz frequency range.
Receive/Transmit's lush melodic, gentle, string-filled and beatless departure is followed by Hall Of Memories that has hallmark drum sound selection and a hand-clap to boot. The bassline and assorted elements makes this an outstanding electronic track, that fills me with… musical memories; timeless music!
Dream Sequence wanders effortlessly in the same musical neighborhood strong melodies and solid bass work. The fourth installation: The Number of Frogs has a clearly audible musical reference which is not a bad thing as Carrier Power sees more of OOSR's mature production and you can tell that his been at it for quite some time in this westward across the waters looking track – Brothers' in… Nine Point Nine and Three Wave are lingering on the same shorelines as Carrier Power and in particular Nine Point Nine offers a truly beautifully constructed/sounding track that will bring the sun out any day, Three Wave picks up the pace and onward to A Fast Tram In Amsterdam!
The last three of the eleven: Vast Space Sunday, The Chrononaut and Hope For The Future? All fit the sonic picture painted by OOSR and it is not hard to see why they ended up on a Rednetic release. Receive Transmit has all the traits of a well-produced album containing tracks overflowing with electronic lushness and warmth, familiar, yet new. If I had to single out one track it would have to be: Hall Of Memories, go figure…
Ref.: OOSR, Receive Transmit.
Please see: Rednetic and discogs.com.