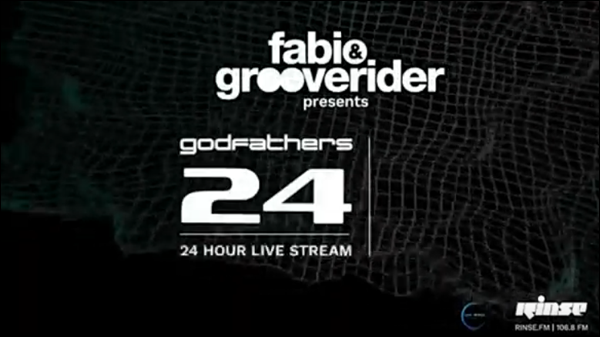 A 24 hrs set? Absolutely epic! Isn't that actually six (6) words? @ rinse.fm. Where else?
Oh my Lord! Dem' be immortals. How long? As long as there's power… I'm not leavin' until I play my set (during a complete system/power breakdown).
– Still getting the levels right, a few technicals'. But, now we're sorted.

– And we're ready to go (Fabio & Grooverider in exact unison and exactly co-ordinated!

– That's right! Wow!

– That's why it is important to keep calm under pressure. Staying focused, focused (I'm never going to make it through 24 hours… way too many re-listens)!

– Done!
Fabio & Grooverider presents Godfathers 24: PART 1 (of 5).
04/07/2020
And yes, I still do ❤ drum'n'bass…