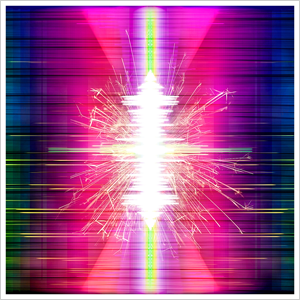 'Plastic Sound Supply' is the name of a friendly label hailing from Denver, Colorado in the USA. Although not unknown to me this is still the first release being written about at resurface and I must confess it is due time, because their latest offering is also their twelfth release: Iuengliss' debut album 'Blank Matter'.
Lovely offbeat action in fourth runner up 'Malaysian Caning' and more of the same; somewhat dirty sounding and nostalgic straight-forward drum machine music in 'Level Test', 'Time', 'Death Comes In The Rays' and last but not least the up-tempo homage to days long lost in 'Jungbeats' (makes me smile).
All-in-all I like the playfulness of this album a lot and 'Malaysian Caning' and 'Jungbeats' are simply put excellent tracks! Preview, download and CD purchase opportunity possible at: Iuengliss Blank Matter . Visit Plastic Sound Supply for more audio and visual delights.