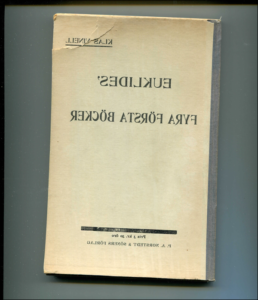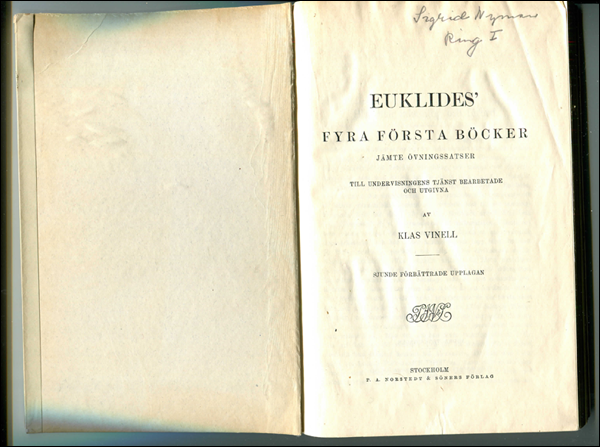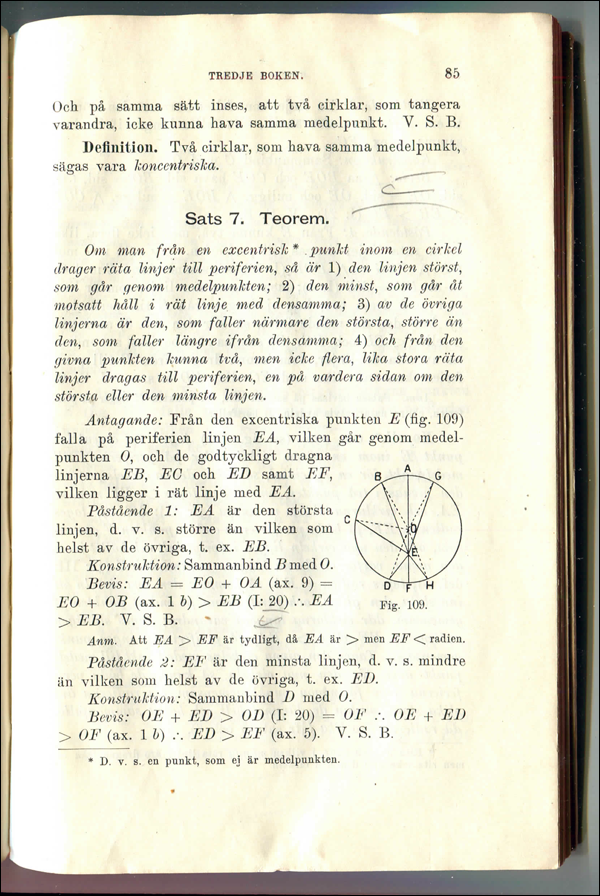 ANDRA TRYCKNINGEN
---
TRYCKT HOS P.PALMQUISTS AKTIEBOLAG, STOCKHOLM 1920
203311
It is my grandmother's old school book;
EUKLIDES' FYRA FÖRSTA BÖCKER
. I don't know how she felt about geometry, but I suspect that is was not her favourite subject. Then again I could be completely wrong. We never had time to discuss it and I know for a fact that my little sister disapproves the concept/subject matter all together.
Book one to four stretches 128 pages, there's a fifth and a sixth book to boot…
Old school? As far as I know (reading the signature) it would have been her first year in high school. Round about 1927 or possibly earlier; "Ring I".
Then she had to learn Latin too (I have her dictionary and it was printed in 1924). ALEA IACTA EST as she would sometimes say; that's proper old school education for you!