Lackluster, Aeration EP [TwoCircles Records – [ [2circlesNet002], 2009]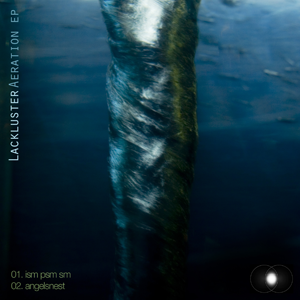 Lackluster, what can one say? This entity (human) embodies the very essence of what contemporary electronic music is all about. This human has been producing music of the highest quality imaginable for a decade (that's more than 10 years mind you) and possibly even longer, it is impressing to say the least and even more important it is reassuring.
In the 'Aeration EP' a two-track release on Two Circles you get more than merely two tracks of expertly composed contemporary pieces of electronic music, supposedly free of charge, then again the question immediately rises, why would the supposedly best be free of charge? And the answer it is not free of charge of course, because time is always time and as any sane person would know, time is anything but free…). That aside, if you like two tracks of expertly put together contemporary and nice electronic sounds and beats then investigate otherwise the strong suggestion is to move away quietly.
And finally in the dying end of 2010, please answer me this simply question: why is the best offerings supposed to be for free? You can download the Lackluster Aeration EP here.