Neuron, Planet Fendor, [Imaginary Nonexistent Records – SMON004CDR, 2010]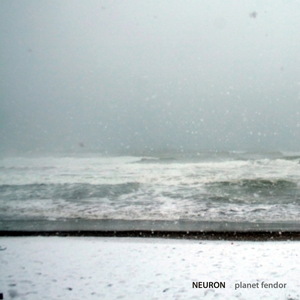 No question about it, this is an excellent piece of music! Deep, bassfilled crystalline soundscapes, beautiful in a mesmerising and melancholic way. I feel compelled to say something more about the bass, it's excellent handled and nothing less than hypnotising. Depending on your set-up you might go for the headphones (if your neighbours are away this does not apply you and especially not if you go by the name of Jaques Lueder).
Imaginary Nonexistent Records goes for the Drone and those so in style! With three simultaneous and somewhat connected releases, but nevertheless by three different artists. Neuron's opening track 'Olace' has to be commented on since is one of the best tracks I've heard in some time and the album Planet Fendor in its entirety is highly recommended. However, it also comes with a caution, watch your bassbins or maybe your headphones, excellent low frequencies present on this one! Very, very, well done! Download or CDR available at the inrecs website.