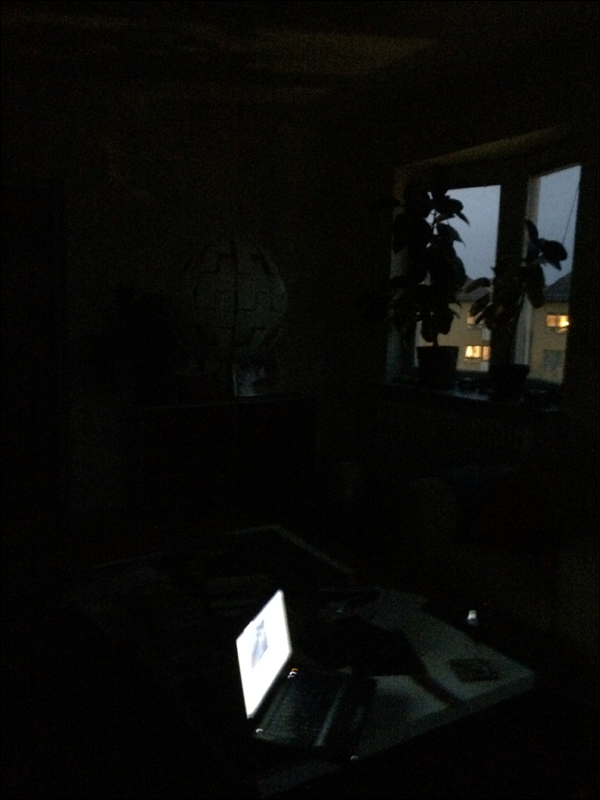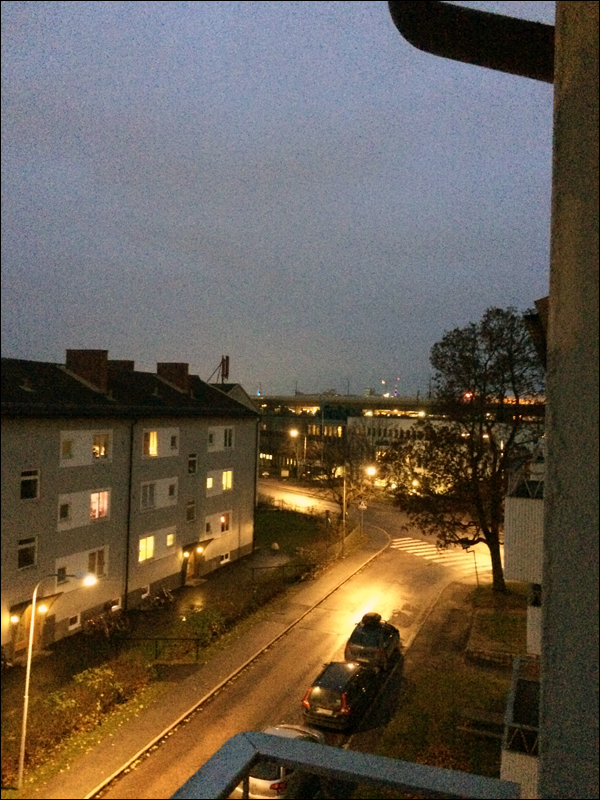 I live in the North.
In the darkness… it is impossible to describe and it will affect you no matter what you think or your individual strength.
You need to experience it first-hand to believe it. It is the harshest climate in the World.
Even Helios, the sun itself disappears (it's frightening!), the water from the sky and in the lakes turn to ice.
– Yes, I understand.
– You… know nothing John Snow!
Like my father used to say:
– They came in the summer and it was nice, it passed. So…, why did they stay (after first winter)?
I've been pondering that exact same question for quite a while now. Clock says 15:43? That would be GMT+1 or is it two?
Pictures? Natural light. No doctoring. Actually in reality is even darker – believe or not. That would be: 59.3293° N, 18.0686° E * – it is truly unbelievable.
* And the land stretches much, much further north. I'm not even situated at half distance from the end. I'm about a third the way. What they're doing up there? I have not got the faintest idea. I can say this much don not mess with them. Sápmi, it's their country.