En Nom De Bon Dieu! C'est Un Événement Qui Surement A L'invraisemblance Comme Mère Et Père?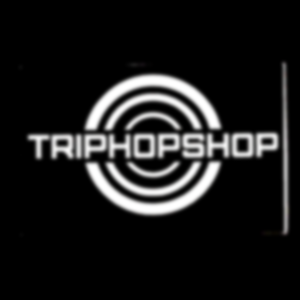 A small record shop in Stockholm that sells vinyl? Well, that's (is that a satisfactory and acceptable phrasing, my beloved child?) hardly any news? But, I dear to say that this particular one is just that, namely newsworthy.
Triphopshop is located at Rörstrandsgatan 25 in Stockholm, Sweden.
A shop that specialises in electronic music from the early to late nineties (hence the name, I mean when did you last hear somebody, anybody use the genre "Trip Hop", come on, honestly?). The concept of this shop is as insane as it is brilliant (which is often the case by the other way)!
I recently made my first visit ever (and at the same time was reminded how seldom I visit this (that would be "Vasastan"*) or any other part of my birthplace – the fair Stockholm or is it Snarkofagen**?). That being said I don't know if I dare (or can afford) a second visit.
If you like vinyl and electronic music's golden days? Seek out: http://www.triphopshop.com promptly! Even the small compartments "World" and "Rock" (in normal circumstances definite no-go-zones) offers surprises.
I will have to mention (not that hard) Snickars Records at Hökens gata 11, ("Södermalm") also in Stockholm, Sweden. Still in service and always excellent. In all likelyhood the most versatile vinyl record shop in Scandinavia and the quality of their stock is simply put astounding.
* You might want to listen to: "The Persuader – Stockholm" an album on Svek (SKCD 008). Actually, I'm going to do that right now and incidentally, by pure chance it is a 1999 release. It's been a while, but I at least can clearly hear that a lot (and I mean many people (a large group of humans) owe Mr Persuader a lot of things musically…). Mon Dieu, classic timeless stuff! And my favourite track is called, wait for it… "Vasastaden" or possibly "Mosebacke". However, that is musically, in reality it is without doubt "Södermalm****" and since "Mosebacke" is actually situated in the heart of "Södermalm" it will do nicely.
** Don't bother looking it up. I invented it so in that respect is not a real word, but it is very real to me, rest assured. "Snark" means "snore" in Swedish.
*** Or why not Klute – Fear Of People – Certificate 18? That suggestion may make you both upset and confused since that album was actually released in 2000. Hey, relax, it is still one of the best drum'n'bass albums ever made. The tracks "Three Of Us" or "T.D.C.C" alone? Oh, my sweet Lord…or "Keep Calm and Carry On" as they say on that island.
**** Non, I'm just pulling your leg in fact it is SoSo (South of South) on the mountain and to the West…