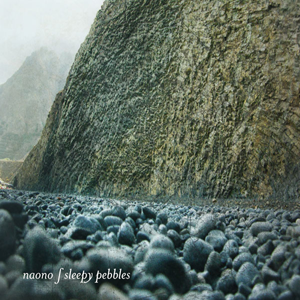 Since the 'Vibrant Music' label always has been a favorite of mine and since Naono has been heavily involved in the very same label from the start. This 2010 Archaic Horizon release enticed great hopes when I found it and let me tell you straight away it does not disappoint!
For even more cross-reference it was actually Ten And Tracer's 'You'll Be A Hero Soon, Speaker' that directed my attention to the label in the first place unknown to me up till then. Furthermore both Milieu (who's fantastic 'A Warm Wooden Hollow' 2008 album on Infraction has yet to be written about here) as well as Electricwest have releases on the very same label.
'Sleepy Pebbles' is excellent in it's entirety, it's lush, programmed and executed with expertise. It's hard to comprehend that a full 8 years have passed since Naono's debut 'Slope Drifting' was released on the aforementioned Vibrant Music.
In total there are 7 beautiful tracks on 'Sleepy Pebbles' which by the way has cover art to match the musical quality. The album starts off with 'Healing Process' in a as soothing as it is well sounding mood. It flows on towards 'Hobo The Hermit', which is filled with rich texture as well as structure (beats). 'Ocean Tapes' is liquid and contains some perfectly devised watery samples. Apart from being a really good title 'Random Lullabies' features more of the warmth and lushness demonstrated thus far. 'Sellotape Unicorn' is my favorite track the percussion, bass, dub elements and down toned drama is simply sublime. 'Tender Telescope' and 'Untitled Merrow' conclude this excellent release by Naono.
And then you play 'Sellotape Unicorn' just one more time, especially if you happen to be on a headphone commute. Available at the Archaic Horizon label site.