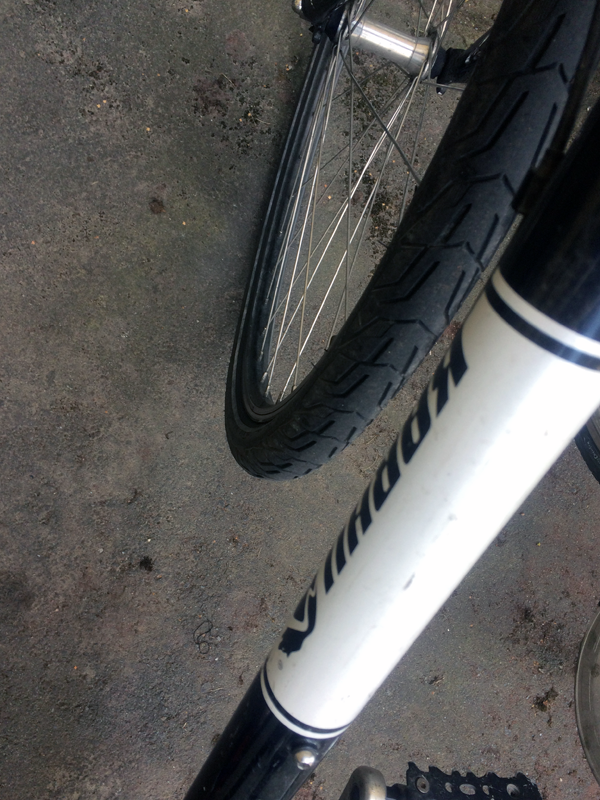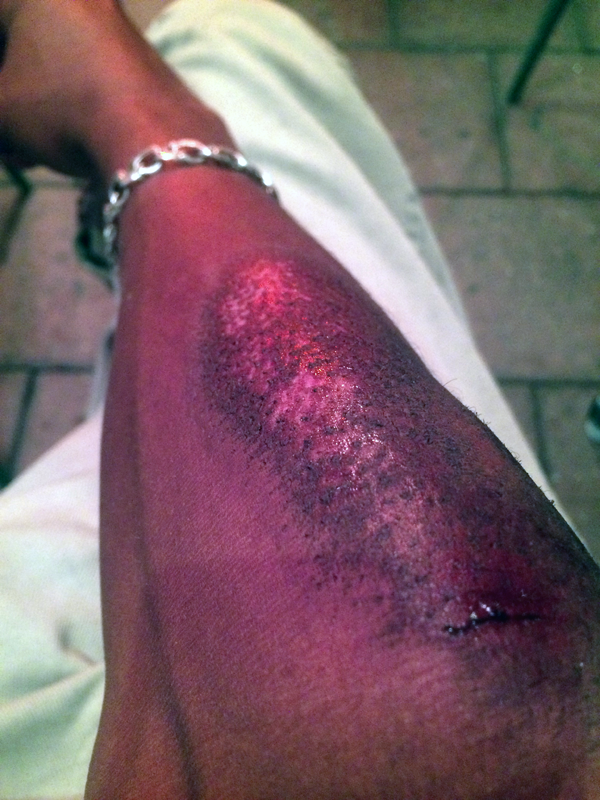 Horrific crash on Hamngatan, Stockholm opposite the grand NK department store.
It hurts a lot on the right side of my body (right knee, elbow and arm, hip and shoulder badly bruised). The little black bear was not a fault this time either. Misjudged the curb stone… and a subsequent hard, hard, very hard landing.
The little black one is built like a tank and did not suffer any injuries, the rider however.. is quite sore. That's double R (RR) to you, aka Ruff Rider or simply put Ride Or Die. When the pavement comes rushing towards you in a hurry it will hurt eventually…
However, even Swedes can be surprisingly helpful at times.
– Hur gick det?
– Det är OK. Men rör inte min cykel!
– Du har ingen hjälm?
Google-translated:
– Comment c'était?
– C'est bon. Mais ne touchez pas à mon vélo!
– Vous n'avez pas de casque?
– How did it go?
– It is OK. But do not touch my bike!
– You do not have a helmet?
– Quomodo eam?
– Bene est. Nolite tangere cursus!
– Tu non galeam spem salutis?
As stated. It's a Google translation. If you happen to know Swedish or any other language you will suffer an acute translation illness… and I'm hurting today.