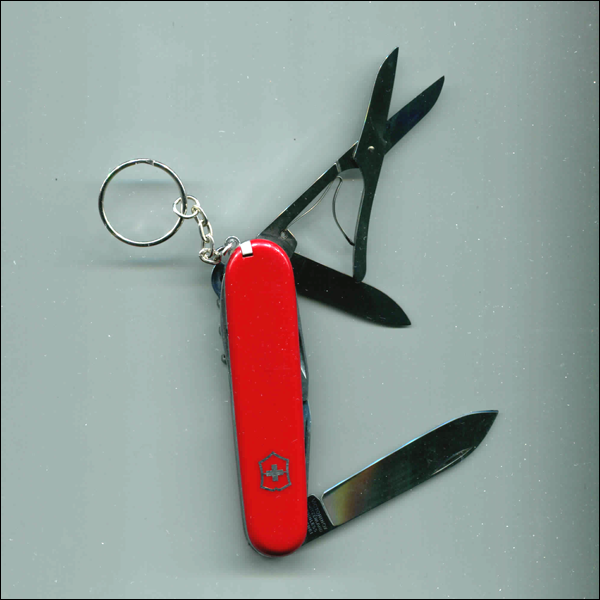 On the key-chain, always… obviously not my Victorinox nor in my purse. It is an object from the past, a ghost-item if you like, always on the key-chain and in the purse…
In fact it is illegal wearing them in public these days and forget about flying (not talking about the purses though… yet.) and a smaller one was indeed confiscated in the customs.
– This is an illegal item!
– Really, but I have always carried one on my key-chain and in my purse? Always.
– Now, you will not*.
In her purse and on her key-chain, always.
– You never know when it will be handy or of use right?
The love of my life!
* A female customs officer confiscated my cigarette lighter at Dakar's International airport a very late night, a very long time ago… I only had the one, but I will return some day and recuperate my lighter…