Är du säker?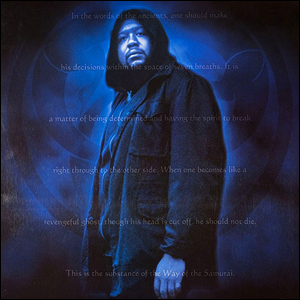 I mean are you certain? Are you convinced? It is really important.
21 Savage? The fourteens of 2017 know US language better than most. Better than you.
Do you really understand the reference: "Ghostface Killers"?
Do you know who it is being referenced? Do you know Wu-Tang?
I got severally corrected. I misunderstood the reference…
I did not in fact understand it at all (according) to the young one.
"Ghost Dog – The Way Of The Samurai." I do know. Surely it must be one of the the best movie scores ever..
It may be the best movie ever made…
"Live by the code. Die by the code."