October 27th, 2020
Comments off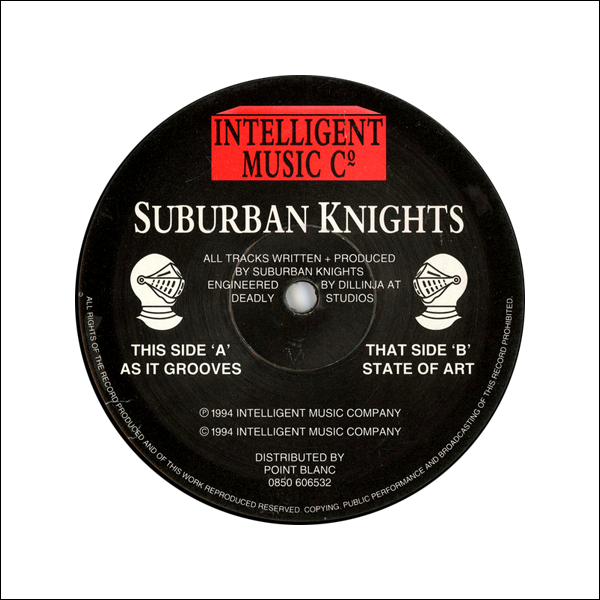 Now, that is diggin' deep, all so deep in an ageing man's soul and his inner universe. That would be the place no man or woman get to visit. The basement of the being. The cellar steps no one can ever descend. The inner working of a soul. Suburban Knights – "State of Art" – 1994.
I just heard something that I've suspected for a very long time. The seminal Goldie album "Timeless" is in fact a Dillinja creation*. So what? Well, it is not my idea to begin with, it may seem obvious today but it is a very long time ago, the album is from 1995 if I'm not mistaken.
It also happens to be the only album in my collection that is not dumb'n'bass. I now own two copies, oneone belonged to my life-love and the other one is mine. Just to be clear; the limited double CD is not my copy. It belonged to the one that coined the utterly offensive phrase: Dumb'n'bass or is it Is it Hip-hop or R'n'b?
What is your point? – It matters who actually produced "Timeless". I mean the title in itself is a give-away right? Living in a dumb'n'bass regim is not an easy task for any head. If you pay attention you will notice that the limited 2-disc version was not mine to begin with… eternally loved and missed even more!
Pure Flames an' Fia!
Uncle Dugs - rinse.fm
Oh, my.. Uncle Dugs he is loosing it in the mix right there; I can hear, I can feel it, he is loosing it – reminisce dwelling in the bass, deeply concentrated. It is so brilliant and I'm just wondering, why can't I just go home (to fair London/UK!
A 2 Bad Mice request and that was not played… I still got your ears. and shout to all the worky workers! Another 10″. Take a minute and think about it. times thousands
Uncle Dugs - rinse.fm
106.8FMRinse.fm is our radio station.
It's not goign to go away id it? Ever?
– Who the feck are you and why don't you knock.
– If you muck about. I will shred your testicles.
– Well good luck to You, the feminist and the ENglishman, you poor bollock.
From a TV series.
There is something strange going on regarding this excellent track: Dezires / Images. I don't even own this. I do know Aquasky, but I don't have this track. Is it a classic? Don't ask or I will have to…
Dedicated to all those who know, you know how you are… you can run, but you can never hide! That one is on: Jaques Lueder, not me. Don't you be pointing fingers at me! : ).
Someone once said: you look like 35 years of clubbin'.
Wikipedia says I'm 75…
Barry Ashworth from Dub Pistols
* I must confess that there is not much evidence supporting my belief at the moment…