December 6th, 2017
Comments off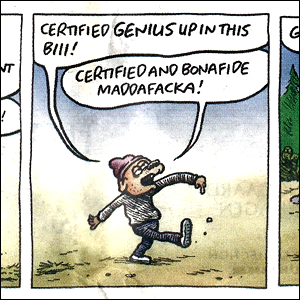 M. Kellerman needs to be awarded right now!
Maybe, just maybe he can restore the honour of culture Sweden? Please don't fail me now.
Whatever medal or honorary you have in store. Honorary doctor?
But, please do it now. Before it is to late and you've ruined it all beyond repair.
You may consider the British muscian named "Klute" as well. Make something up if there is no category.
What about: services rendered to humanity? Instead of Haag and the depressing tales of humanity that takes place there?
Acute contemporary; truth/observation/art and being hilarious at the same time?
The man is a f**ing living and breathing miracle.
Give him an award right now! Any award. Jag säger prisutdelning nu!