July 8th, 2017
Comments off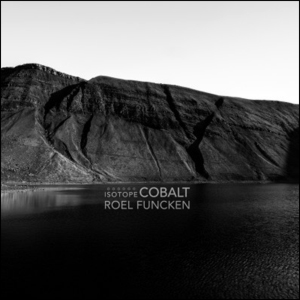 "The Isotope Cobalt Full Mix" by the one and only Roel Funcken.
It is so typical of my/our time. Always the sensory overload. A fourteen hour mix?
Talk about flooding the system… 14 hrs?
I am not adding 180 tracks to discogs.com manually, but I think there is an API, so maybe I could try to write a script…
I used to sit patiently by the radio and wait for something interesting to be played, then press record on my cassette deck.
Armed with C-90 cassettes (45 minutes on each side or C-60 then it would be 30 mins) most likely manufactured by TDK, Maxwell or possibly Sony. A selected few were metallic and much heavier than the ordinary ones (and they were evidently substantially more costly as well).
I actually ended up with a double-deck, so I can still copy how many cassettes I want!
On a good night the DJ would tell you what track was playing and if you missed out, then you waited until next week hoping that it would be played and ID:ed.
Of course this was not randomly performed and the analogue radio stations had musical direction/preferences and DJ:s playing accordingly.
Not all things have not changed and some things probably never will. For example commercials, they are as stupid as they've ever been, politics and money are exactly the same.
I have been warned by authority about the dangers of nostalgia and I do take the warnings seriously, however I don't think it is nostalgia.
I looked for those tracks in so many years… and the fact that the compilation "Best Of Electro Volume 1" exists and that I managed to find it was incredible.
I can still remember the first time I heard Cybotron's "Clear" and it has been my absolute favourite since then (naturally I did not know what it was at the time), Egyptian Lover and Hashim's – Al Naafyish (The Soul) are as inescapable.
Actually, I probably prefer Egyptian Lover today if I had too choose (no, that's clearly not true…):
Egypt is the place to be. Egypt, Egypt.
Pyramids are all so shiny. Egypt, Egypt.
The women here are all so cute. Egypt, Egypt.
The freaks are on the floor now. Egypt, Egypt.
Dancing to beats that I compute. Egypt, Egypt.
One word: Kraftwerk and then any number of words… (Tyrone Brunso's "The Smurf", Minneapolis anyone? I haven't heard it in such a long time. But hearing it today it surprises me that I've actually never heard/thought about it before. It is such a a shameless Prince cover/rip-off. It is pre-sampling era or near-by if such a thing exists.)
Rewired my brain… forever. The future manifested itself to me in my own current time, trough my cassette player and projecting itself via sound?
There's a very, very concrete reason why the mid 80's breaking crew that I proudly belonged to was named: "Cybotronics" , I can assure you that it was not accidental. Electro.
Looking for that perfect beat.