It Is All Set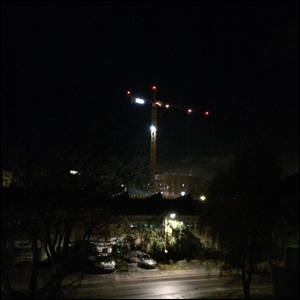 One and a half decade of wondering. It is all set now.
The little one answered me. He does not know that. However, it is settled now.
Peace at last. My Lord. I can finally rest. I don't have to worry any more.
Picture: Tall tower crane, pretty lights.