October 15th, 2017
Comments off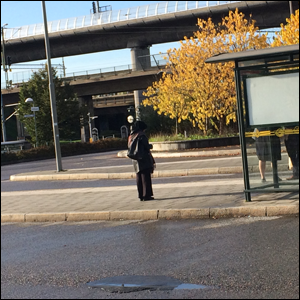 "Let's get future! "That's UK for you.
No, no, no that is overstretch. Young? Music is… the future. I'm not sure I want to hear it. Production is… not good.
Is it the future? No doubt (it has already happened). The compression is terrible, the production is not much better… concede. You will be crushed.
Them don't care. And be assured you will not stop them.
Is it "good" music? Don't insult me. My God. Is the word? Rail-roared? Them are going to run you over like a run away train and it is going to hurt. UK Afrobeats and Afro-swing from Nigeria?
I never got that, why was Stockholm involved in the discussion to begin with? Close to 50 years spent here now. The other little one tells me it is time for Exodus. That we should return to the motherland and I can't argue with that.
Says it is time for Exodus…
I love my city. I just never understood it. Honestly? NY, Paris, Tokyo, Hong Kong, Singapore, LA and San Francisco? Really?
The largest embarrassment? "The Capital of Scandinavia.". What the hell? Stockholm? We can conclude that it is not Oslo. It could be Helsinki. But in fact it is Copenhagen, it is certainly not Stockholm.
No, I really don't think so. "The Capital of Scandinavia." Come on, "fashion" / "style" and Stockholm? That is not what I see on a daily basis.
UK Afrobeats and Afro-swing from Nigeria? Got that did you?
Africanism*. My father said many things… Ha ha. He said: "Le future appartient…" I do believe he was correct again…
*As far as I know it is my own invention. What does it mean? If you know me? Then the meaning of the word will not be a mystery?
"Fire upon them!"